You know it's been a long week when you wake up Tuesday morning wondering if it's Wednesday or Thursday, just to realize you've only lived one day of the week.
I'm heads-down on a project that I'm very excited about. I hope to announce it tomorrow, but it may need to wait until Monday. I can't wait to share it with you. I think you'll like it as much as I do.
Because of my one-track-project-getting-done mind, there are many things I need to talk about but haven't and don't have time today So maybe next week, k? I'm coming up for air to pick up Girl Scout cookies for delivery. It's always great they come in at Valentine's Day because sorting and delivering cookies is exactly what I want to be doing on this Hallmark holiday.
In other news, Ryan and I have been hanging out doing puzzles this week. He has certain pieces he likes to hold back and put in last. Very cute. And Piper in the background (who looks like she's sleeping but really was cooing at us while we worked).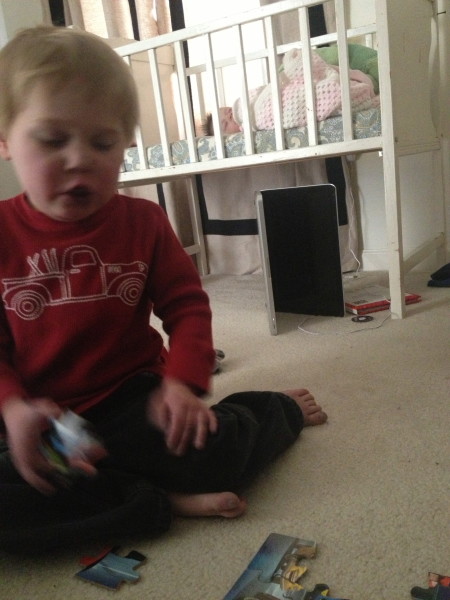 I
I couldn't help snap this picture of Ryan last night in these pajamas. They're too small but he looks like a little old man in them and I can't help but let him wear them still. He looks so happy doesn't he?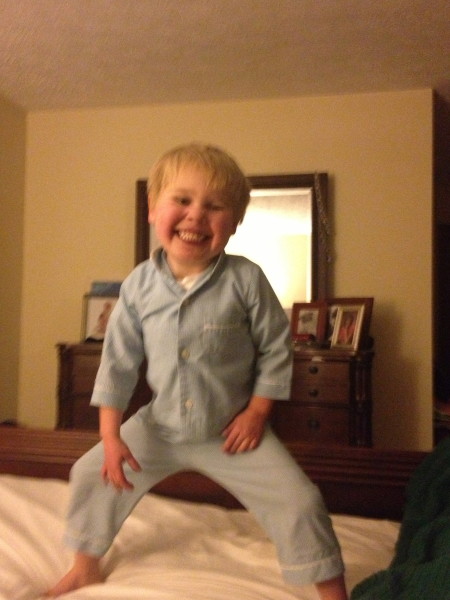 Big difference from this morning when all sickness broke loose and we had major meltdowns. The long week just got longer.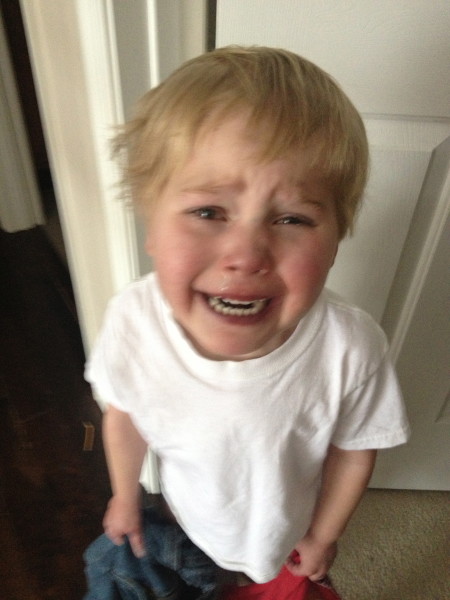 This has nothing to do with this post, but my fourth child has ruined feta cheese for me. I realized today while smelling her neck where they harvest the cheese. True story.
As I close, I would like to thank whoever came up with this idea. I really appreciated it when I was recovering from my c-section and now in the subzero weather carrying an infant indoors. So to whomever thought of it: women around the world salute you.