I'll give you one chance to guess who came down with the stomach virus on Monday…. just one. And another guess as to who went shopping at Marshall's on Tuesday because everyone knows the cure to the stomach virus is spending money, right?
Wrong.
I was at Marshall's because I was looking for something to wear for Easter that color coordinates with my children's outfits. No, I'm not that mom… I just play one on TV (or least I'm trying to this year!).
The problem is that I'm nursing so all cute dresses are out. At least any cute one at Marshall's. And I'm not huge on button down shirts. Yeah, I know, huge problem.
I'd love to be wearing something like this on Sunday morning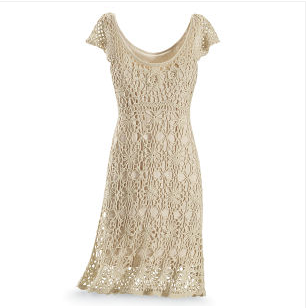 Or like this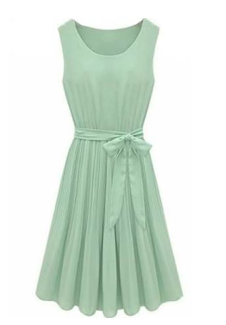 But it has yet to be an acceptable practice to pull an entire dress up over your breast in public to nurse, and that would be one large nursing blanket!
So now I'm trying to think of what I might own that I could wear that might be somewhat in style. Which reminds me, did you know the 80s are back? True story. As I was heading into Marshall's I was hanging up from talking to my sister, Dottie. She warned me, "Hey, let me know if when you get into Marshall's you feel like you stepped into mom's attic."
"Oh no," I moaned. "It's the 80s isn't it? I can't wear the 80s again. I already wore them."
"Yeah, me too," she said, "Cause I got your hand-me-downs."
Which actually means she wore the 80s in the 90s because she's 12 years younger than I am. That made us laugh even more hysterically, to the point where Ryan piped up from the backseat, "What's so funny, mommy?"
I didn't leave Marshall's empty-handed though. I did manage to buy some pillows for the family room. Super important purchase.  And some Easter shoes for Ryan. He wanted these..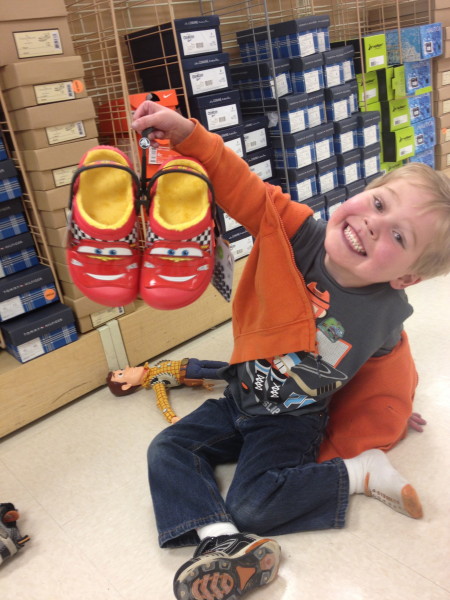 But instead ended up with these…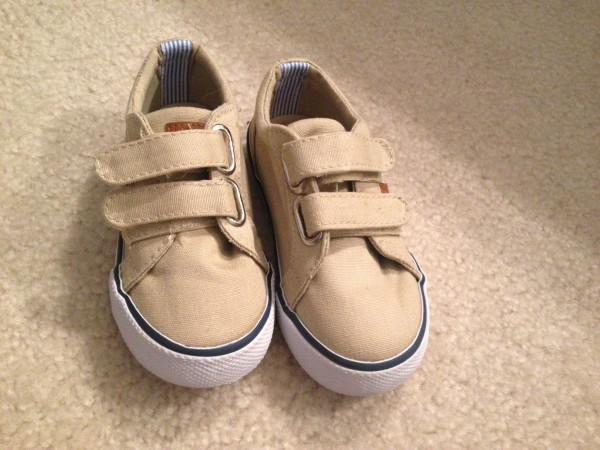 The practical mother in me knows that dress shoes will only be worn once and at least the tennis shoes are functional. Can I get an amen?
I happened to see this dress… please, please don't make me wear something like this. I beg of you.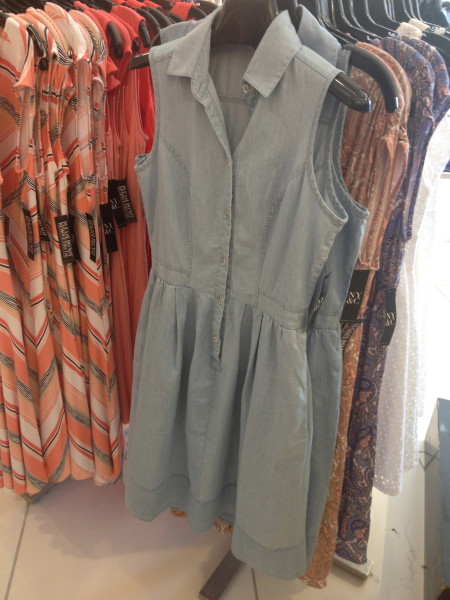 To the little teeny-boppers and young hipsters who think they're all cool for wearing something like this, I have news for you…. been there done that. We're way ahead of you on this one. Now I know how my mom felt when we wore wide-legged "bootcut" pants (aka bell bottoms).
I'm headed shoe shopping with the girls today for Easter. Pray for me.