All winter Ryan asked to watch the Pirates on tv… we kept telling him they don't play until the spring. Guess what?  The Pirates' season opener started today at 1:05 pm.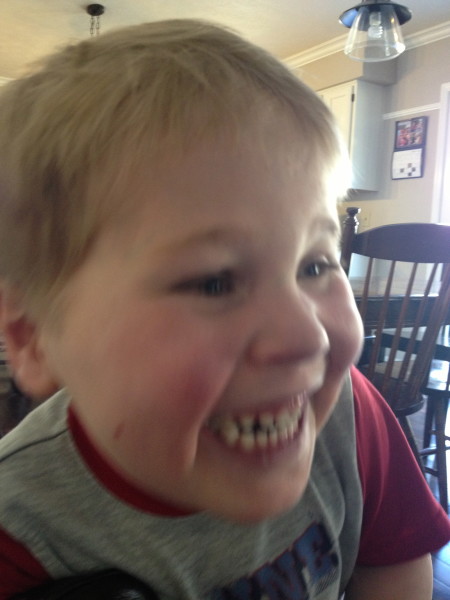 When I turned on the pre-game and said we were going to watch the Pirates, Ryan said, "You mean it's springtime?"  Yes, bud, it's Springtime.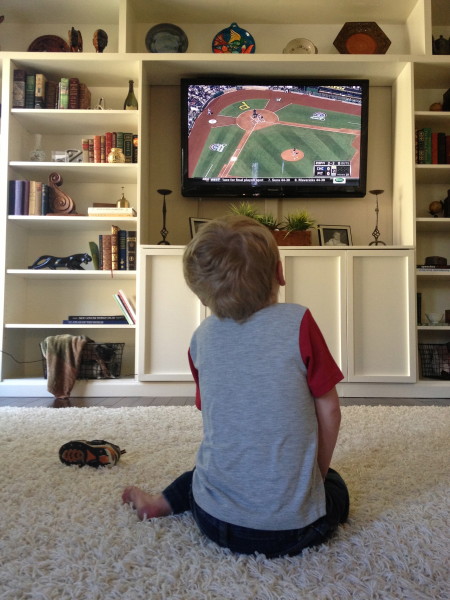 He immediately started chanting, "Let's go Bucs, Let's go Bucs."
Being the naive mom I am I jumped on the internet Friday to see if I could get tickets for today's game. Nada. Nothing. Not even seats that weren't together. Apparently they've been sold out for weeks. Who knew? It's the first season the Pirates have taken to the field on opening day coming off a winning season. The last time that happened was in 1993 – 20 years ago. They hold the record for the longest losing streak of ANY professional sports team in the entire Unites States of America.
When they were introducing the line up, Ryan said, "I like that guy" when Andrew McCutchen came out of the dugout. "Me too!" I said. Then he said it again with the next guy.  I said, "Which one do you like?"  He pointed to the big Parrot mascot near the dugout and said, "That one. He's green. I like him!"   Duh! The boy is 5 after all.
Here's to a great season.