Piper had her 2 month check up on Friday. Let's just say she wasn't too thrilled.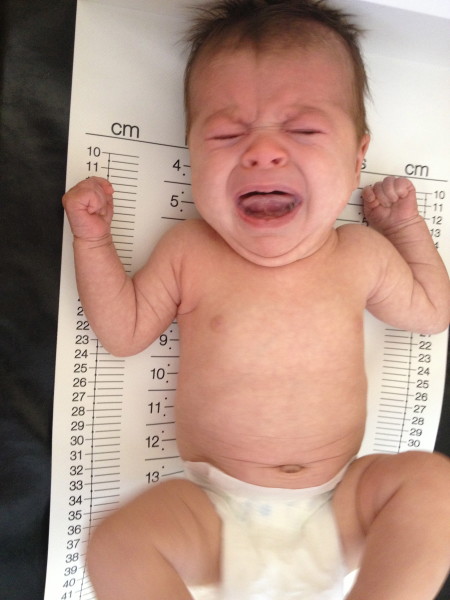 She's 23 inches long, up one inch from 4 weeks ago.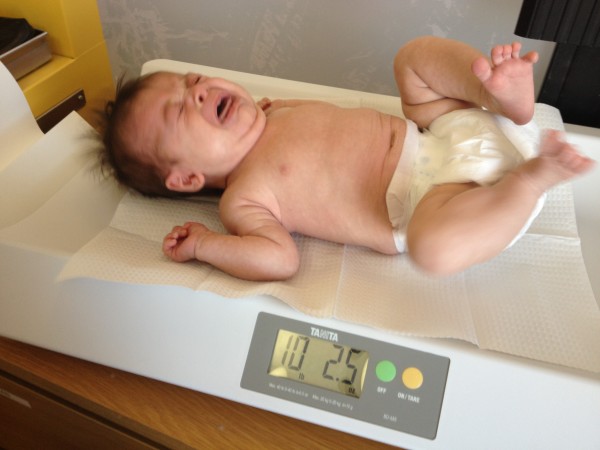 And 10 lbs. 2.5 ounces, up from the 8 and some pounds last visit. Big brother wanted to help again!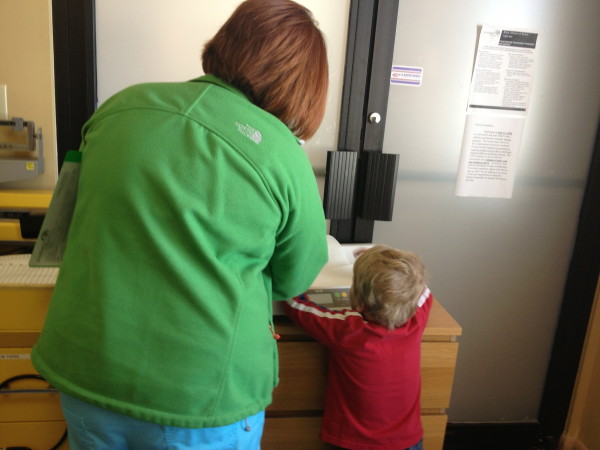 I'm so grateful for cell phone cameras. With Natalie I lugged around an actual camera to capture these moments. I had it on me at all time, "just in case" so I didn't miss anything.  At least Piper can't complain we didn't take any pictures of her!
And just for the record, she's 9.5 weeks old and slept from 10:30 pm until 7:15 am. (I did not as I was up late working on a project and Ryan woke in the night.) But yay? If you've ever been a nursing mom, you know there's mixed feelings when your child sleeps through a feeding. And on that note, have a great day!