With baseball opening day came the start of soccer as well. Spring sure is in full force around here.  Natalie had her first soccer practice last night and Ainsley will have hers on Wednesday. We're back to eating dinner on the run and sitting on the sidelines.  At least the weather was somewhat nicer than it's been (sunny with no snow!). Natalie is the one in the black shorts and white shirt on the lefthand side.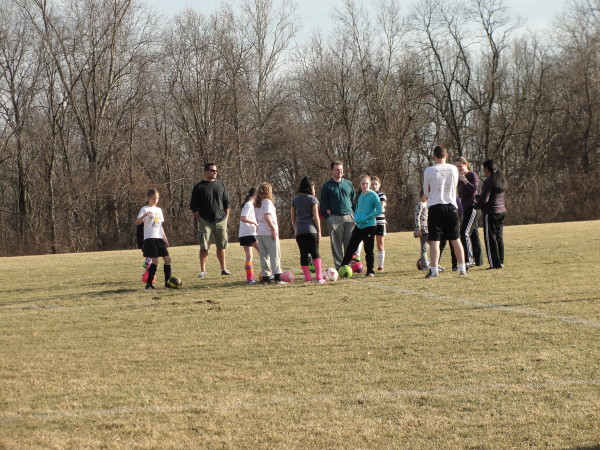 Since the field was still a bit soggy, I backed into a spot and threw open the back hatch. While I nursed Piper there, Ainsley sat in Piper's seat and did her homework. I guess it was cozy. Ha!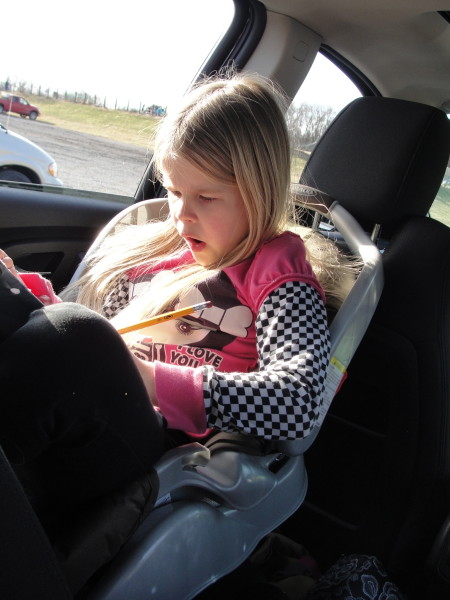 After homework, Ains and Ryan ran off to play with friends while Piper and I watched the rest of practice.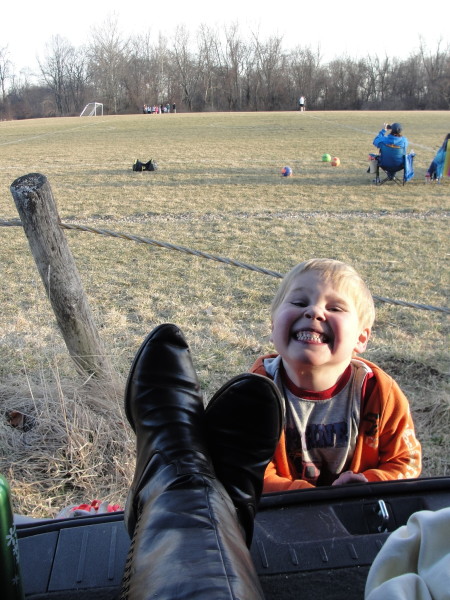 I'm looking forward to another great season.