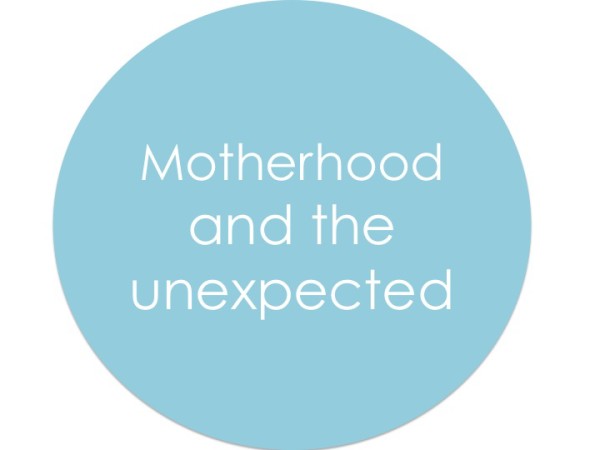 As I sit here with milk leaking across the right side of my shirt because my darling daughter slept through the night for the second time in a row I think of all the things I didn't expect from this motherhood thing. I certainly didn't expect to wake up with soaked shirts and swollen, sore breasts. I didn't expect for motherhood to work its way into every nook and cranny of my 24 hour-days and 365-day years.
I didn't expect to have little bodies sit on my lap while I do my bathroom business, little eyes peer through fogged up glass while I wash my parts, or little voices call out in the night to interrupt dreams of quiet beaches and personal space.
It's been a little more than nine years since Natalie made me a mother, came into the world with a crop of black hair and blessed me with a mother-love so big I thought my chest would explode. I certainly didn't expect that. I didn't expect to love my child and my mother in such a new way that chains couldn't hold me back and mountains couldn't separate.
Less than two years later and a little brown-haired baby shocked my soul again and left me deep in a pit of figuring out how to mother two little hobbits at one time while keeping a part of me for me. I certainly didn't expect staying at home with them to be such a monotonous, mind-numbing, time-consuming, soul-drying task. I spent eighteen months trying to figure out how to put on six shoes, zip three coats, and pack one large diaper bag before leaving the house. Even as I type it there's no way to convey how sweaty and stressful it can be to chase a toddler to the car while carrying a floppy infant and a heavy bag day after day after day.
And how can I ever write in one small paragraph the ground-shaking, earth-moving, soul-wracking event of having a baby that is about to die every single moment of every single day for the first year of his life? I didn't expect that either. Blind-sided by a little heart so broken and out of place, that made my mother-heart break over and over into little pieces so much that once put back together barely resembles that which it once was. Who could imagine the put-back-together heart with its crude taped-together pieces would be stronger and feel more deeply than its "healthy" counterpart? Not me… certainly not me.
And this fourth go around, with her sister-black hair and her other-sister chin and her heart as healthy as can be? This soul who forced her way into this world without her parents' planning, choosing to come uninvited, but welcome at the party nonetheless… this child is a healing balm to all of us reminding us that babies do come in perfect packaging.  As I watch her siblings dote on her and her father kiss her cheeks I know she was always meant to be a part of us. As I look down at her trusting eyes while she sucks contently on my life-giving breast, I know deep down that we wouldn't have lived life fully without her. Wouldn't have known again what normal is.
So I sigh as I change my milk-stained shirt, lean in on the little back that warms my lap, draw circles on fogged up glass to look back at innocent eyes and wearily answer nightly calls to cover up cold feet, fill up empty cups, and empty out full bladders. Because this motherhood thing, with all its demands and frustrations, its high points and low points, has the ability to stretch me so thin I think I'll snap while at the same time filling my soul to the point of overflowing.  And who would have expected that?
Certainly not me.