Halloween is always one of my busier days of the year. It's Henry's birthday and there is typically at least one school Halloween parade to attend.  Ryan and I spent the morning making a paleo-approved apple pie instead of cake for Henry.  Ryan was so excited to "help" roll out the dough. "It's play-do," he said happily. I ended up having to reroll the dough, but he had a blast anyway.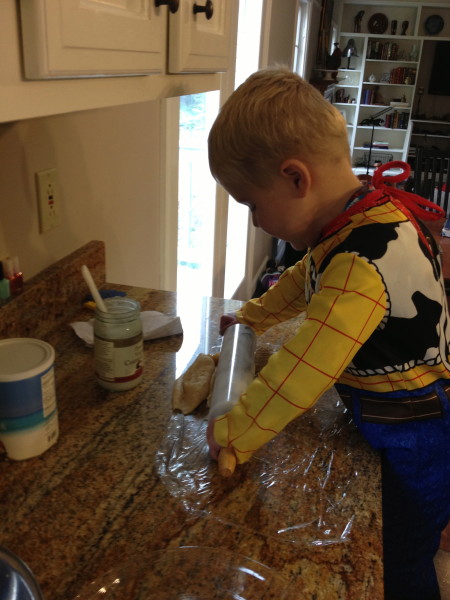 The pie looked good anyway!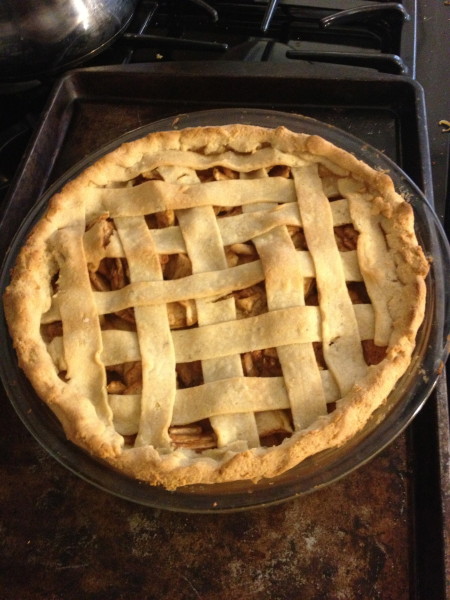 In the afternoon, we headed to the girls' parade at school. Ainsley wanted to be something scary…. everything she picked her father and I were uncomfortable with. In the end, after about an hour in the costume store, she settled on a midnight fairy.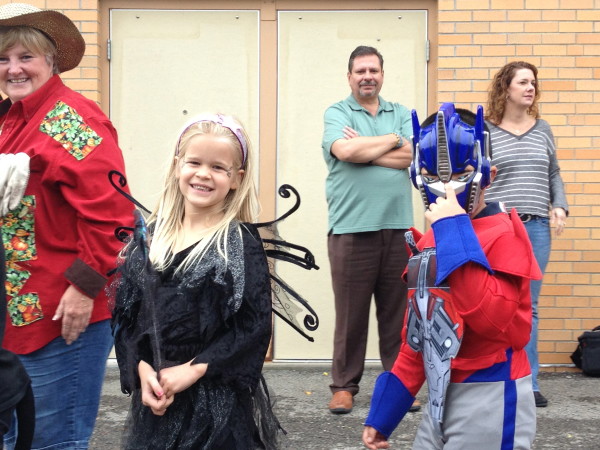 Natalie settled on Cleopatra.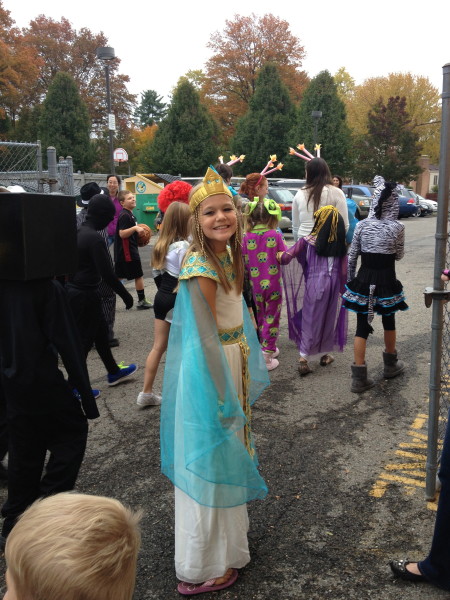 By the time it was time to trick-or-treat, it started drizzling. This is our third Halloween in Pittsburgh. It's the third time the weather has been uncooperative. Two years of rain and one of extreme cold (think earmuffs and gloves).
The kids started out in high spirits…..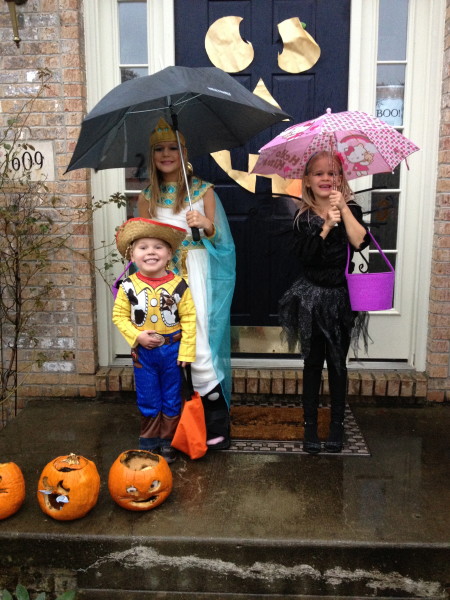 "Yee-ha!"
It only took a few houses and about 20 minutes until they came back wet and cold. Ainsley and Ryan immediately said they were done. Natalie was cold, but wanted to get more candy so I walked with her while the littles stayed home with daddy to hand out candy.
When Natalie and I returned, we celebrated Henry's birthday. …Opening cards the kids made him.
And the presents I got for him…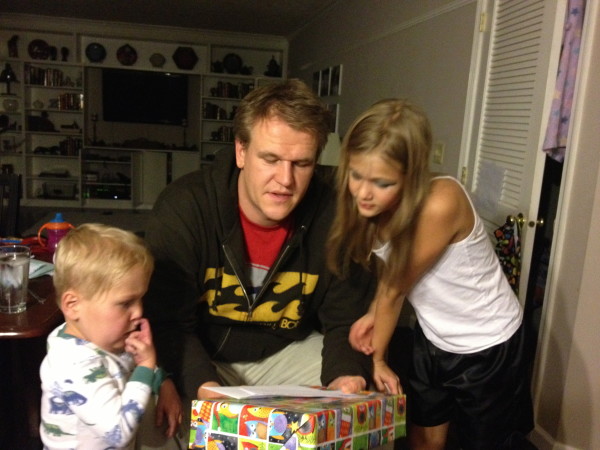 Quick as can be, Ryan ran to where the pie was and grabbed it. "I will get the birthday pie!" he said giddily. I had a small panic attack wondering if he might drop it on the way over. He did not. Whew!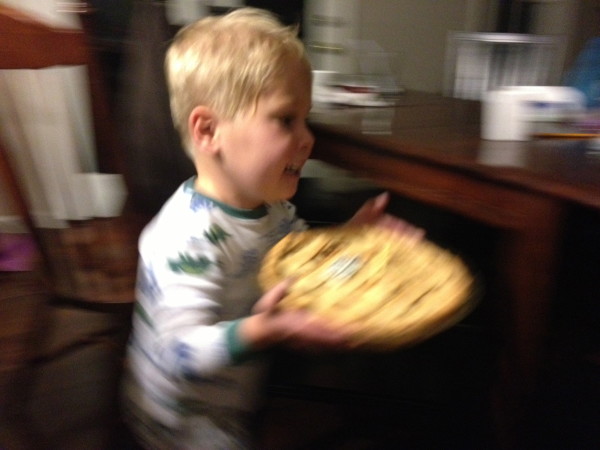 The pie passed Henry's taste test. I thought it tasted a little too much like coconut, but was still tasty.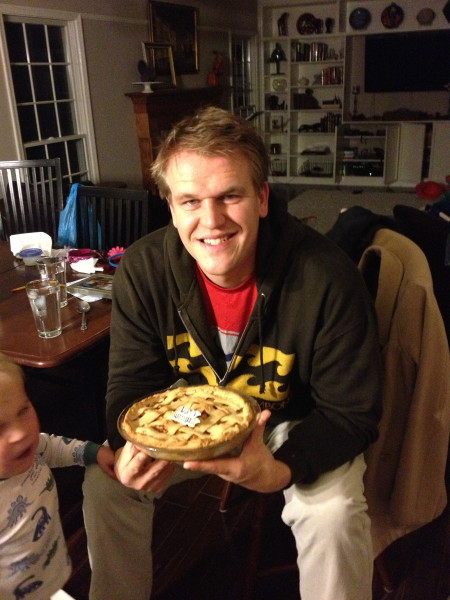 And that folks, ends a very busy day and starts a very busy 10 days. It might be a little quiet around here next week, but I'll be sure to fill you in soon. Have a great weekend!