We carved pumpkins two weekends ago. It was when we could fit it in and the kids really, really wanted to do it (we didn't do it last year!). I would love to be the family that treks out to the pumpkin patch on a crisp autumn afternoon to pick our own pumpkins then come home and carve them by a roaring fire while drinking spiced apple cider. Yeah. Just not us. We just couldn't fit it in.
I sometimes wonder why it is we can't fit fun things like this in, and then I remember the weekend after that was spent in the hospital with Ryan's cath and the weekend after that is Natalie's birthday celebration, and the weekend after that is filled with the funnest thing ever that I'll fill you in on later.   So yeah, we're busy doing other fun things. I've forgiven myself. Can you tell?
So I bought the pumpkins from the grocery store (thank you Aldi for the $2.49 pumpkins!). This was our trip to the pumpkin patch, thank you very much.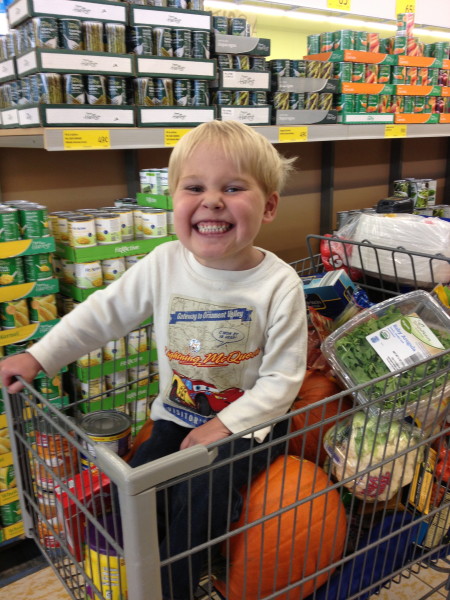 At least the boy wasn't upset by it!
We picked out our patterns compliments of last year's leftovers and this year's neighbor-boo basket. (Our basket was awesome this year, btw, and a life-saver since I couldn't find my pumpkin knives from last year's kit. I'm sure I'll find them with the Christmas or Easter decor, but the Lord knew and He provided….)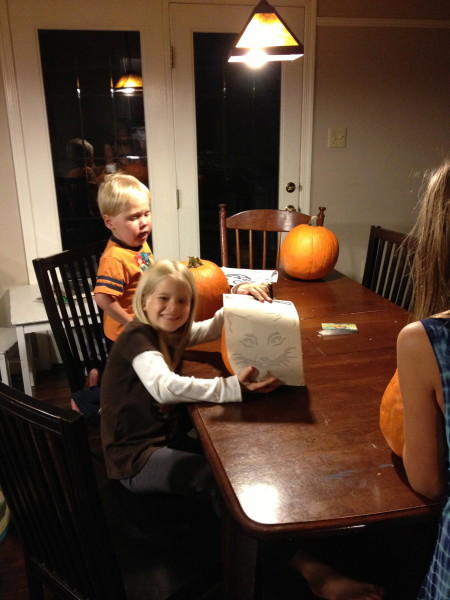 And then we got to sawing away. (She looks so little in this picture!)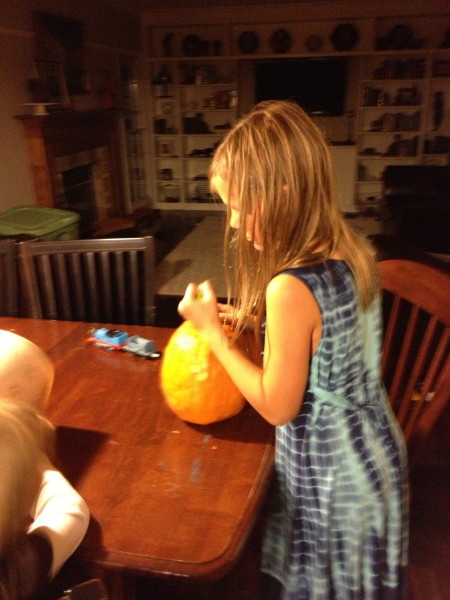 All the tops were opened and the guts removed, complete with "that's disgusting" and "Ew, gross!" statements from the kids.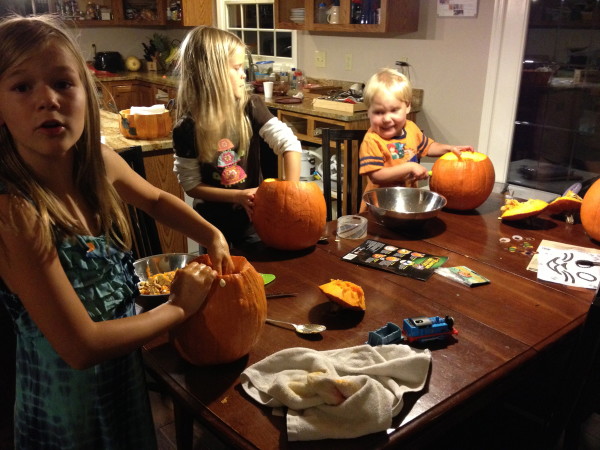 And after the kids drew their patterns onto the pumpkins, mama cut them out since there was one saw/knife and it was hard going. Ryan's favorite part was pulling out the pieces.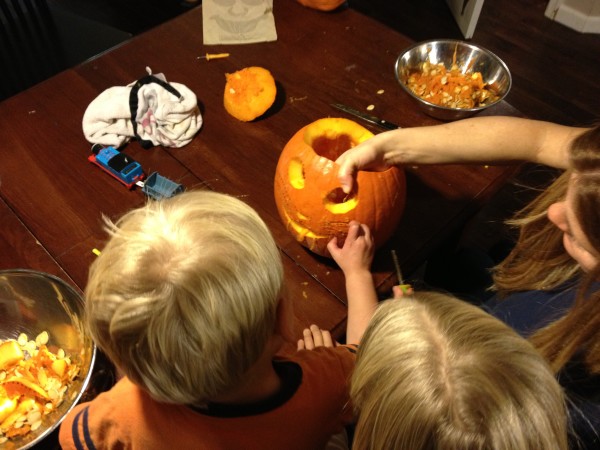 She had a great time creating her pumpkin's face.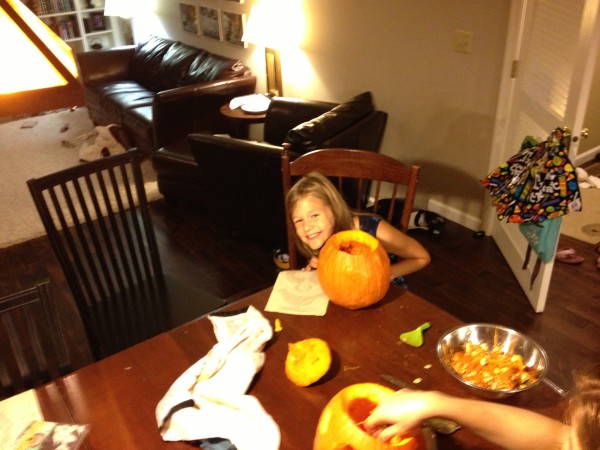 I had a great time looking at this boy's face!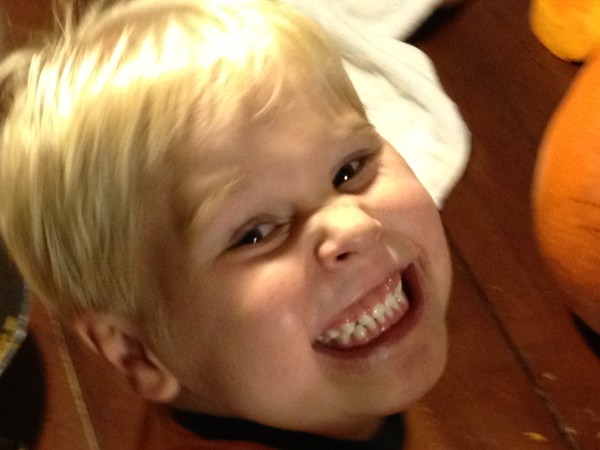 Daddy helped clean up the insides after the kids said they'd cleaned them all out. It was kindof like inspecting rooms after they've cleaned them… there was still some clutter in the corners and such.
The kids LOVED their finished products. I think they turned out pretty cute.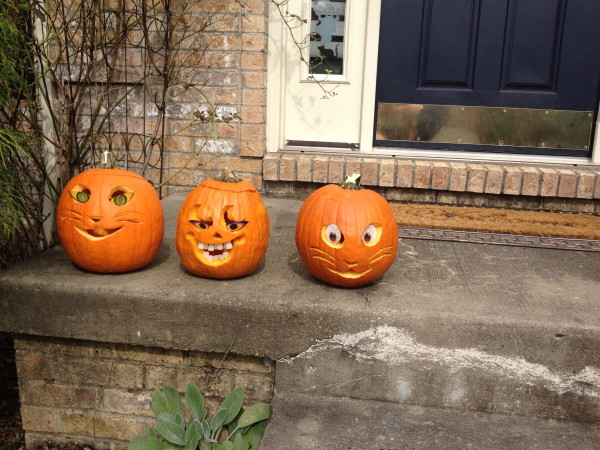 Two kitties and a smiley face. The eyes came from the pumpkin carving kit in our boo-basket and the teeth were sent compliments of my mom. Natalie planned her whole pumpkin around those teeth!  Here's looking at you kid!