We celebrated Natalie on Friday night with a few friends. I can't believe my first born is 9!  And is getting my jokes…. and is making jokes. She quite literally is growing up.
I've told the girls that I don't have the energy to throw a huge party ever year. So the "off" years are small affairs with a few friends, dinner, and a movie. Natalie chose 4 girls to invite over… Gillian, Madyson, Katie and Brianna.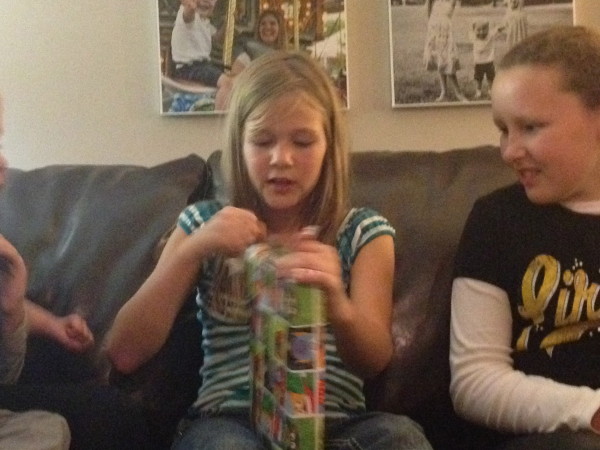 She got some pretty cool gifts that she was very excited about.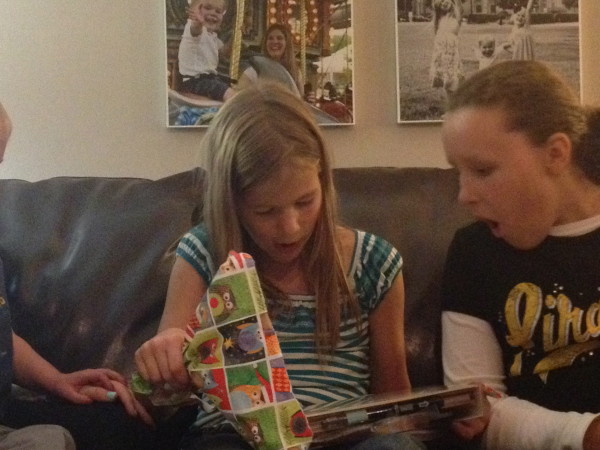 I love the look on her friend's face when she opened a journal/scrapbook kit.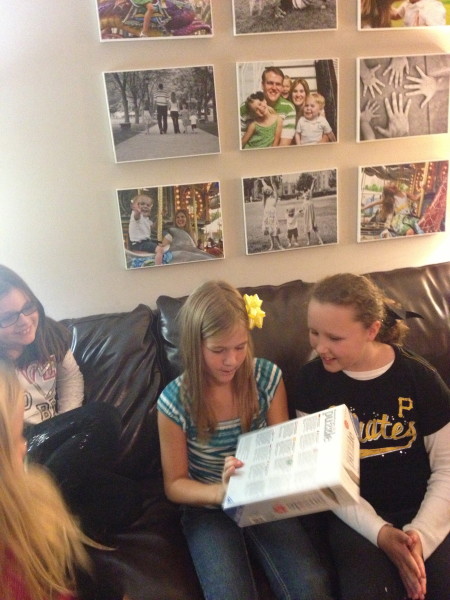 No special cake this year – one of the first, but she was happy just to have a gluten-free cake with swirly candles.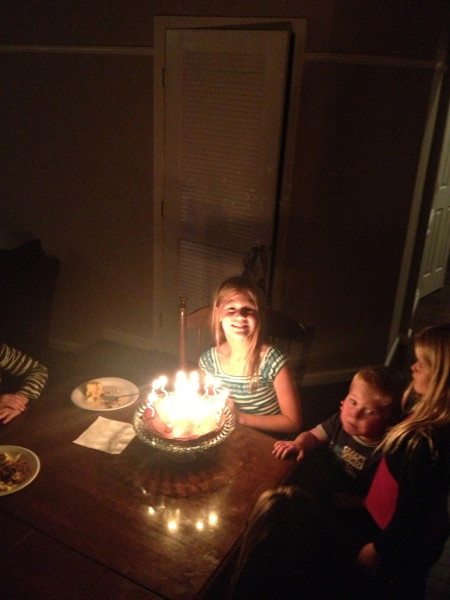 I'm so grateful God blessed our family with this beautiful child.