We hung out with my mom the Wednesday before Ryan's cath. I used to see her all the time when we lived an hour and a half away – less after we had Ryan, but still more often than not. Now that we're almost 3.5 hours away, the visits are less frequent. So Ryan and I were excited to be able to spend some time hanging out with grandma.
My sister Johanna came up to hang out too and gave Ryan a much needed haircut.
Of course he was more concerned with the tire swing…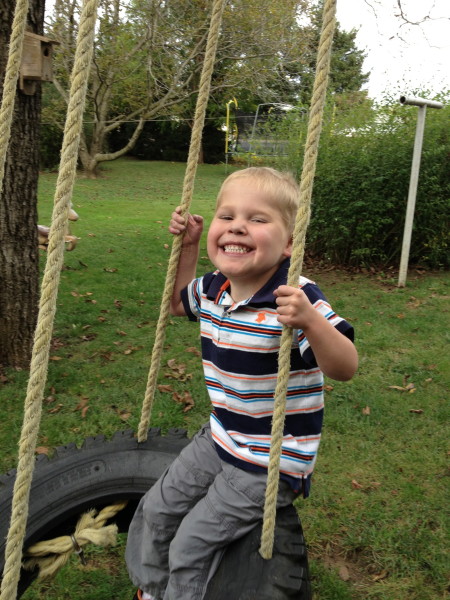 And the trampoline….
We ate lunch with Aunt Chrissy (Ryan mostly paid attention to her phone), Aunt Johanna and Grandma.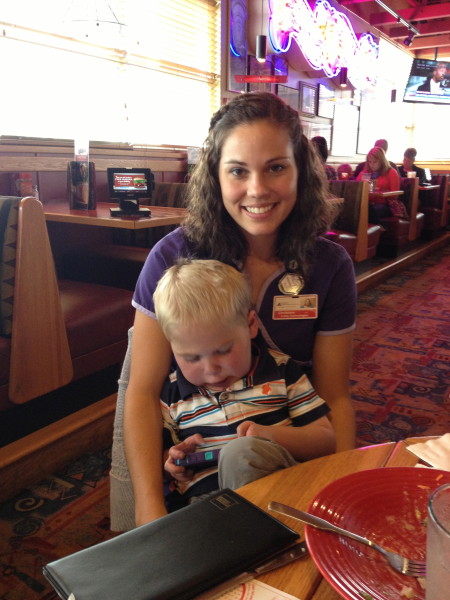 And found some binoculars to play with.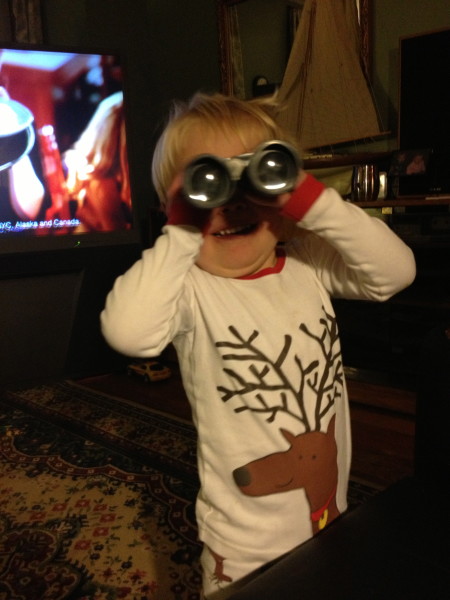 Funny story. My mom found two black trash bags marked for "yard sale" in her attic. One of them was my baby girl clothes 0-3 months. It wasn't all I had, but I came home with a quite a few outfits! My sister and I held a yard sale at my mom's years ago and at the end when we went to haul everything to the thrift store my mom said, "You can't get rid of that stuff! You might need it someday!" I hate to say it, but this time she was right!  Ha!