The day has finally come. Ryan's been asking for over a week when he can go to school. Wednesday he got to go for a shortened day and tomorrow he'll go back for the full 2.5 hours. He'll go three days a week this year. He's definitely ready.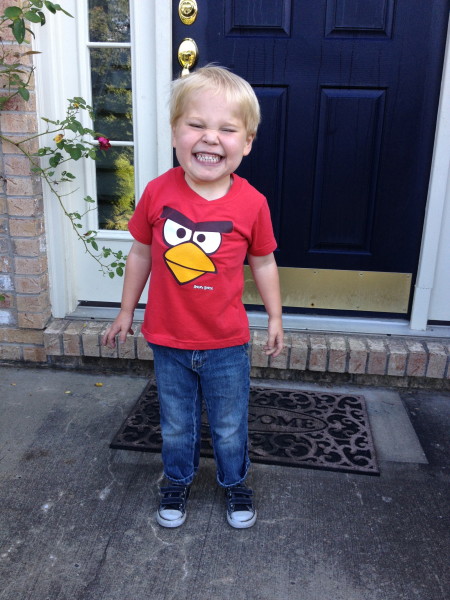 The first thing they have to do is wash their hands when they arrive. He's actually tall enough to turn the water on and off.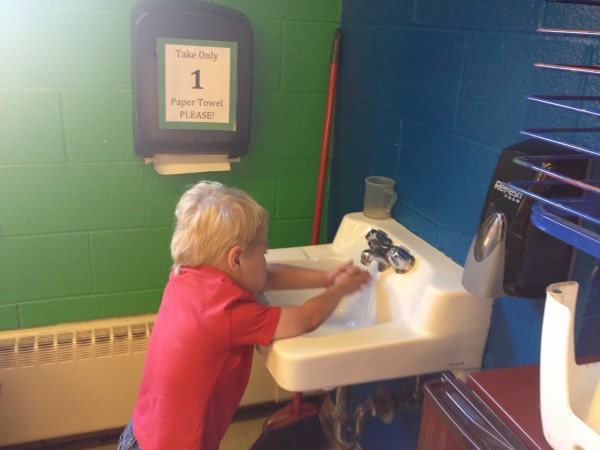 And get his own paper towel.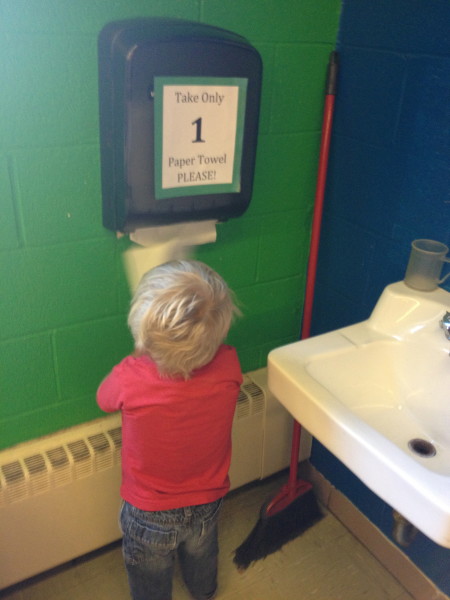 Then he pretty much ran off and starting playing. I had to get his attention to say goodbye.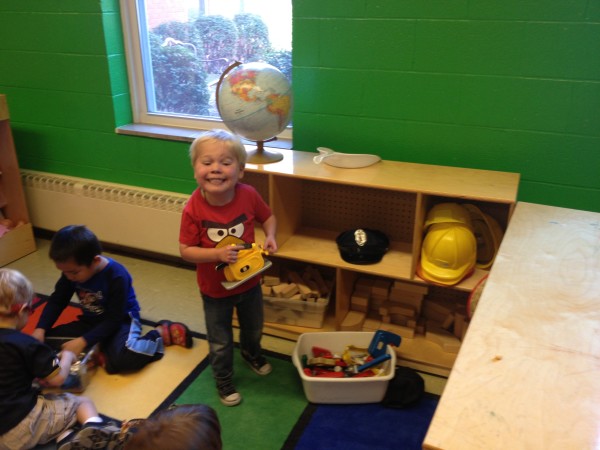 When we arrived an hour later to pick them up, they were just finishing their snack. He had a very worried look on his face when I came in the room and said, "I'm eating my snack."  As in, I'm not ready to leave yet. I assured him he could finish his graham cracker.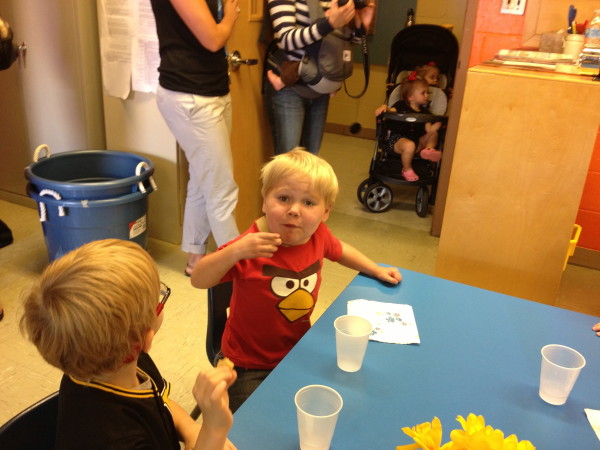 I don't know why they start the preschoolers out at an hour…. 2.5 isn't that long!  He could've stayed much longer, but I drug him out of the preschool and took him to the library instead.
And that folks, means all my babies are officially back in school.