This is a picture of my kitchen this morning.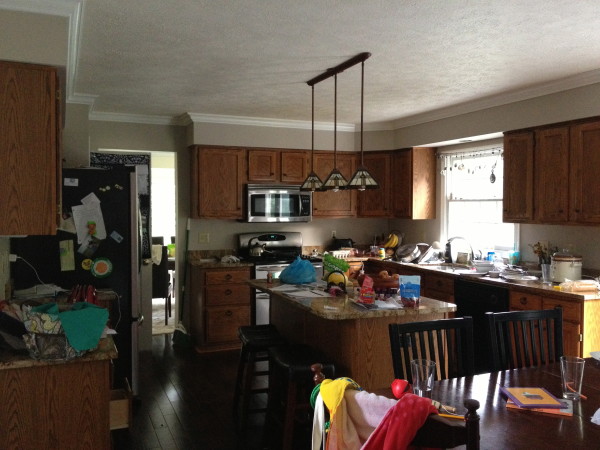 This week is rather crazy schedule-wise. Two curriculum nights at school, soccer practice, a mommy's-helper job for Natalie… and that's just the evenings. Monday I was in the house a total of 1 hour before 8:15 pm. Several meetings and a Girl Scout meeting put me out and about all day. I used my trusty crockpot to make a delicious roast with carrots and potatoes – the house smelled amazing when we walked in to eat dinner.
This is what it looks like when you don't have time to clean up after everyone. The girls even unloaded the dishwasher for me, but I was too wiped out to load it last night!  I guess we know what I'll be doing today.
How about you?