Ryan has a heart catheterization scheduled for Sept. 20. It's time for his "annual" cath. He actually hasn't had one since Feb. 2012, so it's really time!  They'll go in to measure the pressure in his heart chambers and lungs, measure his pulmonary arteries and perhaps do a little intervention to help them continue to grow (his PAs are so tiny), they'll look for any collaterals (extra blood vessels) that have opened up and are stealing blood away from his PAs, and get a good look at the Glenn circuitry and overall function of his heart.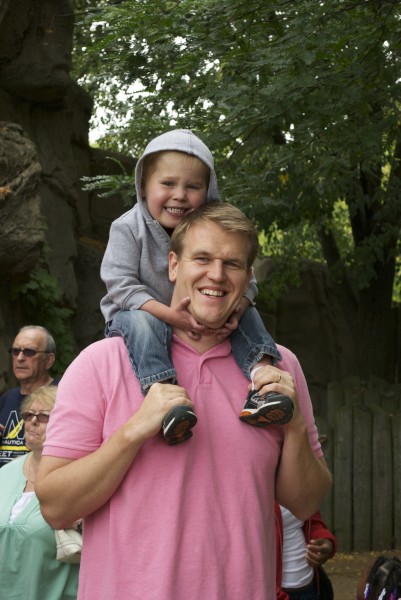 Now's a good time to do it. Ryan's doing fabulously. His color is great and he seems to be feeling awesome! We'd rather do it now than wait until flu season starts. Oh, and I'm having a baby. We felt it'd be good to have it done before the wee hobbit arrives.
So, if you think of it, please pray that everything will go smoothly. We're pretty old hat at having a cath, but there are still risks involved such as clots, stroke, hemorrhaging and emergency surgery. It's not something to be taken lightly, and although I don't get super anxious, I'm never excited to take Ryan in for one.  We will certainly be posting when he goes in and the outcome.
Thanks, from our family to yours.