Both girls are continuing with Girl Scouts this year. Girl Scout levels last 2 grades worth and both girls are at their bridging years. Bridging is when you go from one level (i.e., Daisies) to the next (i.e., Brownies).
Natalie bridged from Brownies to Juniors the Sunday before school started. The troop met at the Duquesne Incline where they walked across the bridge, getting their Junior vests at the far end, and then went up the incline together in the cable car.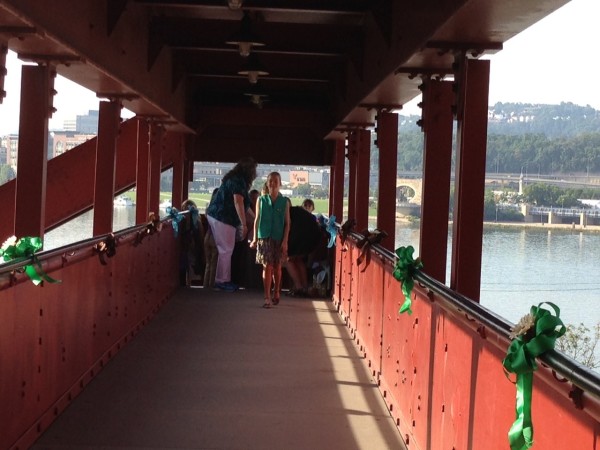 At the top, they said the Girl Scout pledge and promise. It was a neat little ceremony.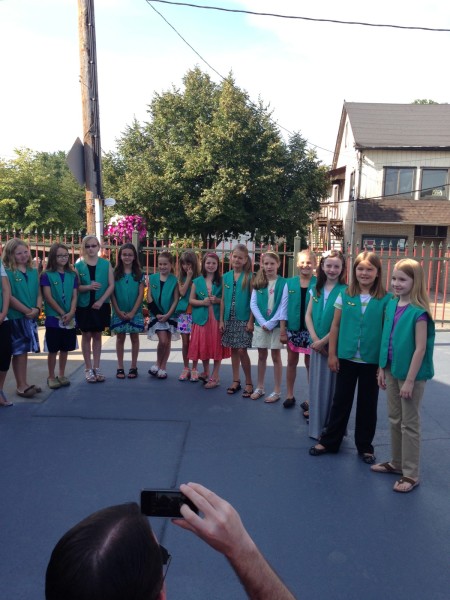 Ainsley bridged earlier this summer from Daisies to Brownies. We had the ceremony at one of the homes of a troop member. The girls received their vests and said the promise and pledge.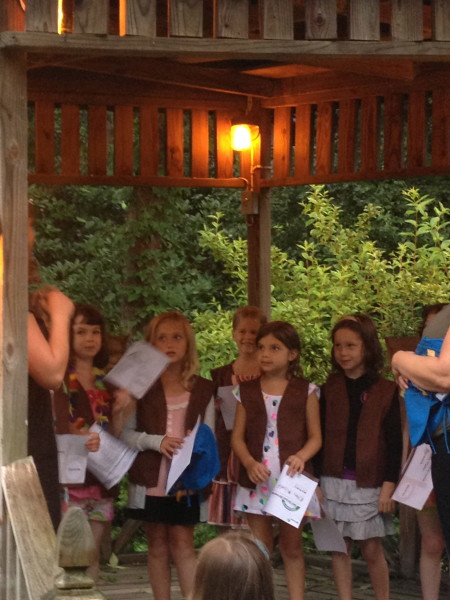 All but one of our girls last year was able to make the ceremony.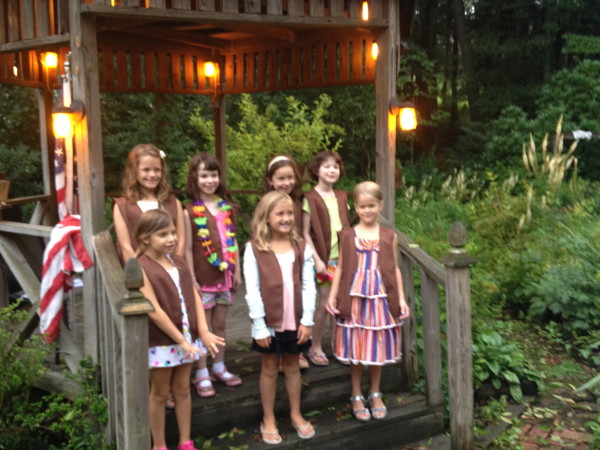 Then we went inside for a few snacks and refreshments. (the bridging ceremony is symbolized by a rainbow in the girl scouts organization) These are brownies iced for the Brownie bridging ceremony.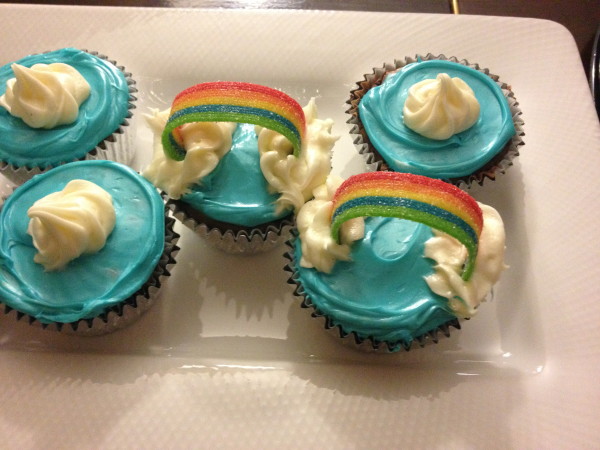 Ainsley – at the head of the table – had a good time seeing her friends and eating sugary snacks!