The girls had the awesome opportunity over the weekend to present the color guard at the Pittsburgh Pirates game on Saturday night with their Girl Scout troops. How's that for the longest run-on sentence ever? 
All 106 girls and their troop leaders (and a little 4 yr old boy who realized for the first time he was NOT in Ainsley's troop when he couldn't go on the field was with us instead of in the stands because his father was home sick with a fever) gathered in the cul-de-sac beside the stadium waiting to go in through the tunnel onto the field.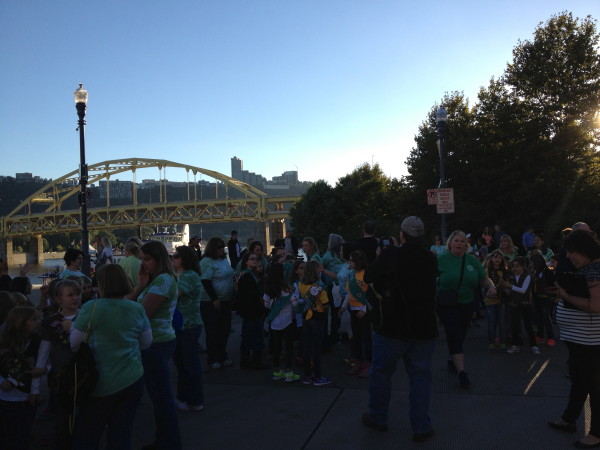 Getting ready to head into the tunnel.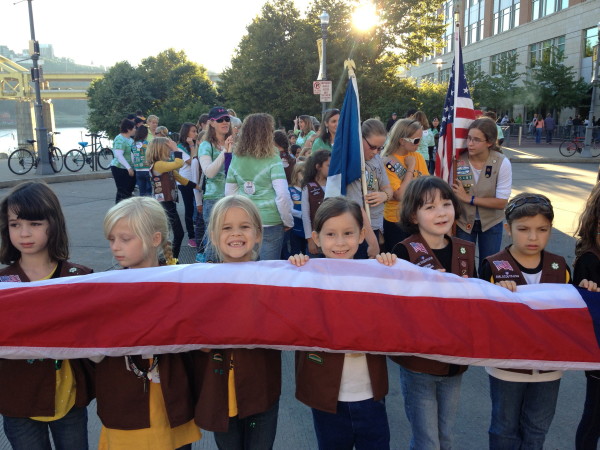 Natalie with her troop in the tunnel.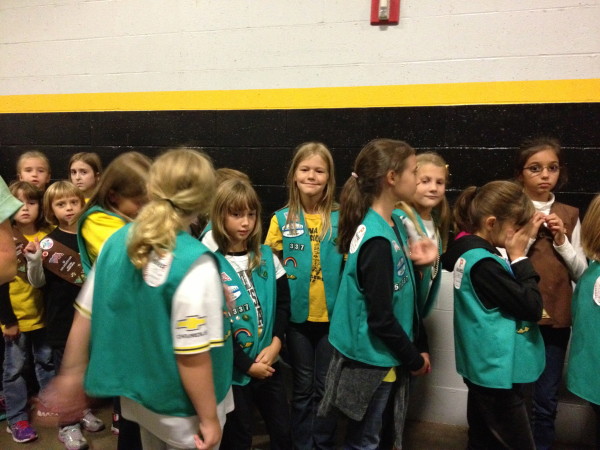 Waiting in the tunnel to go onto the field.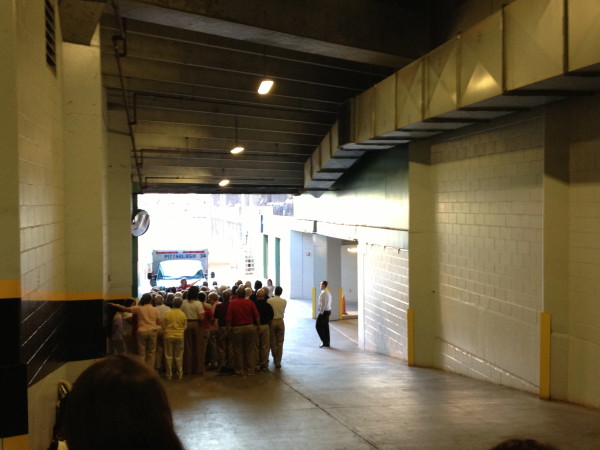 Getting closer.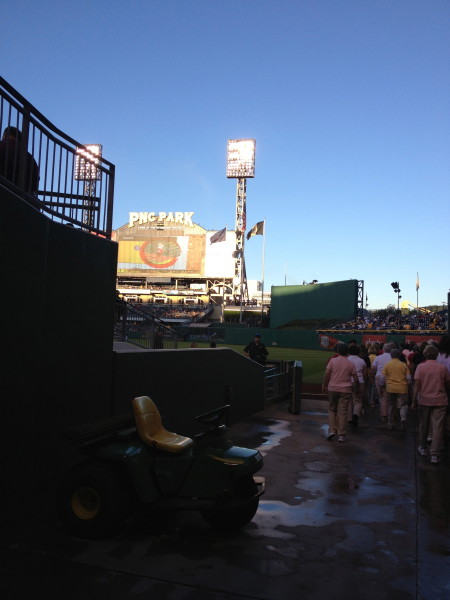 Natalie waving at Ryan, who's standing beside me.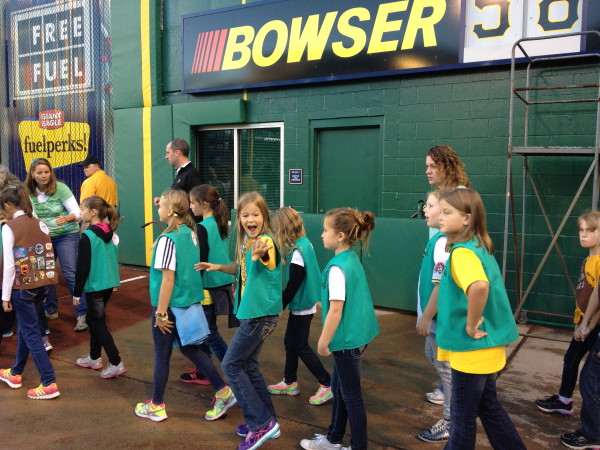 The girls on the field. Ainsley's troop on the left with the big flag and Natalie's on the right with the big flag. Both their troops were randomly picked to hold the big flags.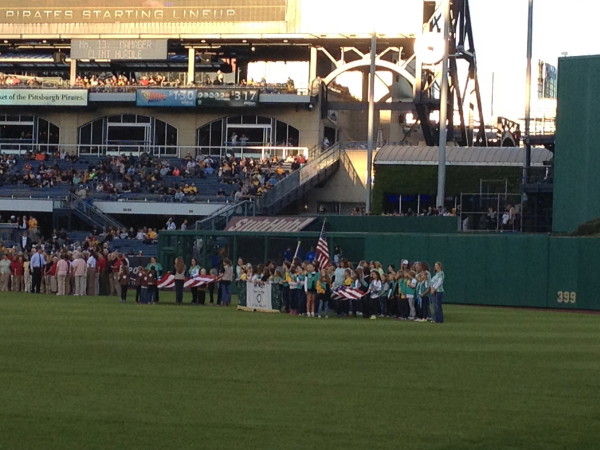 Can you see Ainsley in the back on the right?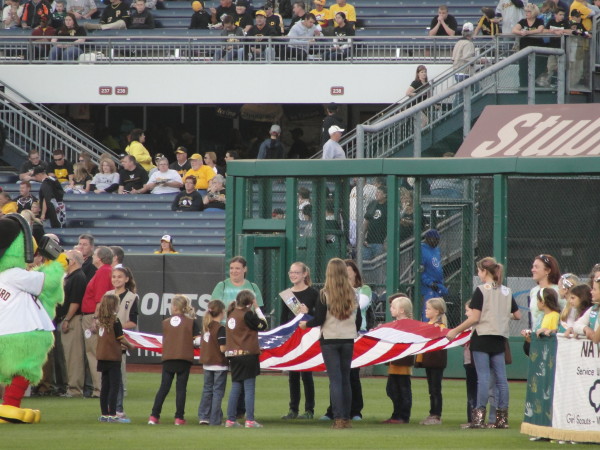 And Natalie in the group on the right?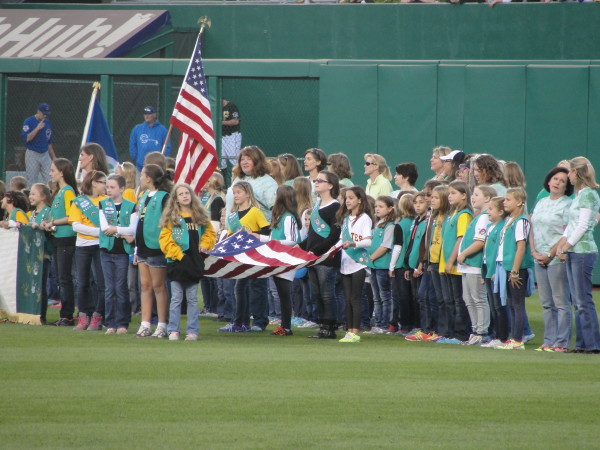 On the big screen
Just like that it was over and they were headed back off the field.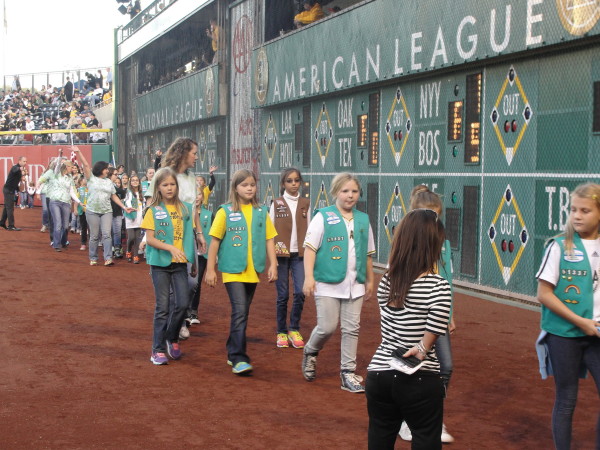 Showing her fun side to her brother… (she asked me to paint her nails white with a yellow P on each nail. It actually looked really cute!)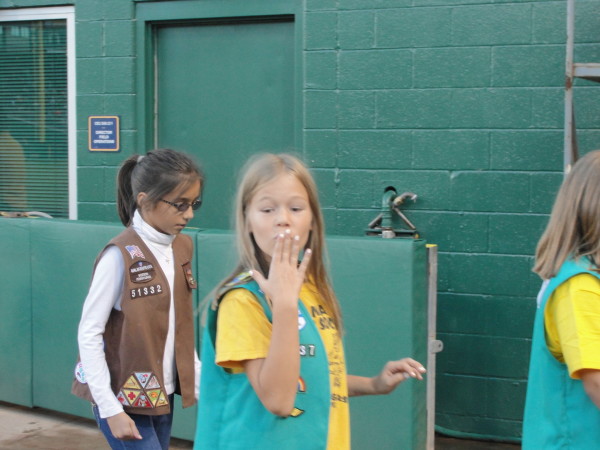 We had a blast watching the game (other than Ryan having to go potty every other inning. Me and my pregnant self did not appreciate having to go up and down the nosebleed steps over and over again, but we made it to the end in tact.) Natalie sat with her troop in a different section, leaving Ryan, Ainsley and I with the Brownie troop. Here's Ryan clapping to the music.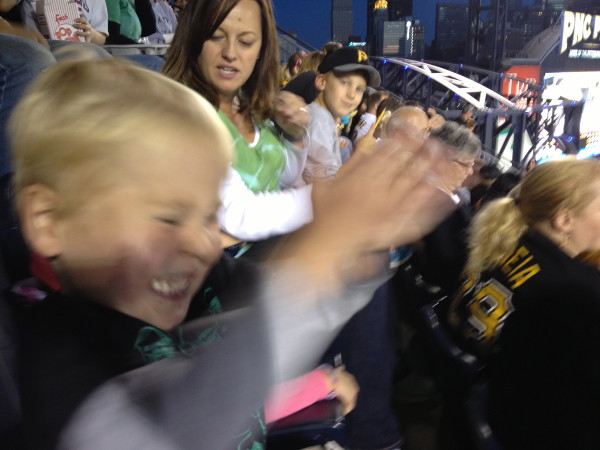 Natalie joined us for the ninth inning and fireworks. I'm hoping the girls remember this amazing opportunity as something fun they did as Girl Scouts.