Soccer practice started this week. Two days into school and we were already on the field watching Natalie kick the ball around.  The weather was actually great… the humidity was driven out by an earlier storm.
I told the boy to get his shoes on and he chose his winter boots. Not sure why, but it worked. And at least I wasn't searching for and putting on his shoes.  He and Ainsley played on the sidelines the entire time. But first Ainsley grabbed a blanket and sports chair from the trunk and set up shop.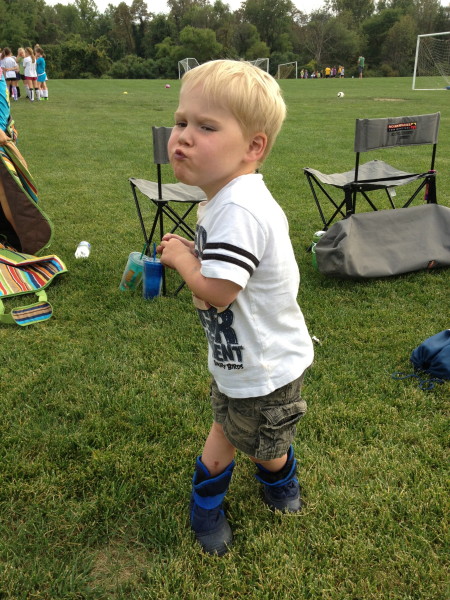 Natalie is now old enough (9) to be on an all-girls team. She's played co-ed, no goalie up until now. I kindof wish she had another year with the boys. She's aggressive and I think playing with them wouldn't hurt her in any way.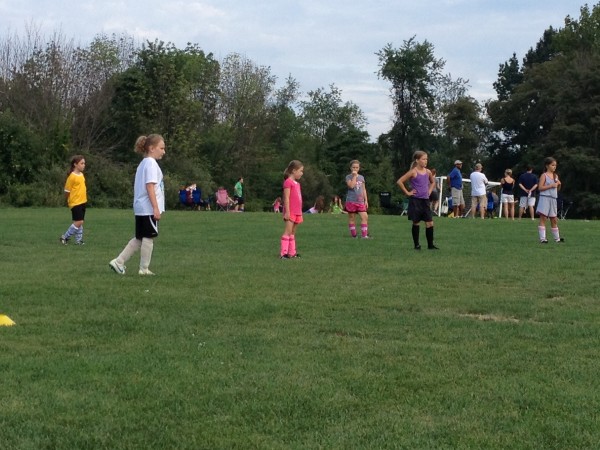 She's excited though to finally have a goalie. And with the change comes a 9/10 age group which means 2 of the girls are in her class at school. It's fun to have friends the first day of practice.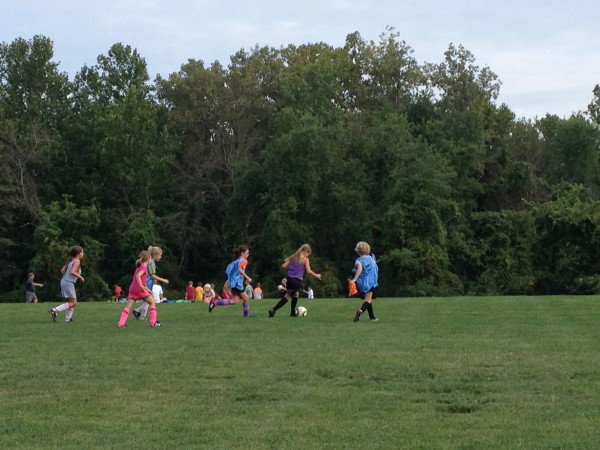 Ainsley decided she doesn't want to play soccer this fall so we'll only be at one game on Saturday mornings. I'm looking forward to the crisp Autumn air and mornings spent at the field.