It's the first day of school here in our neck of the woods. The girls could hardly sleep last night they were so excited. They woke early, got dressed and made their own lunches before I was even downstairs.  Ryan's asking when he can go to school… but his doesn't start until next week. I guess it's just me and him this week.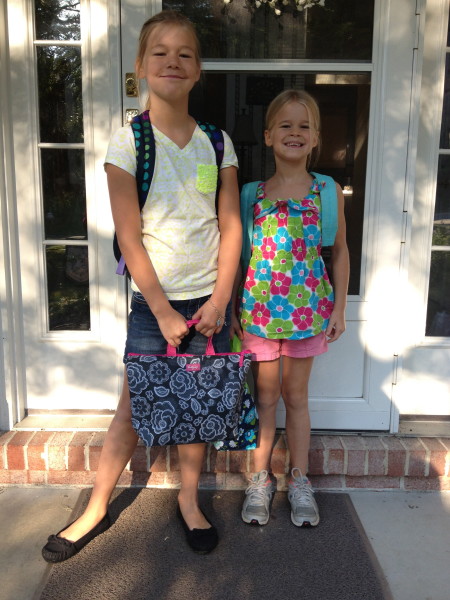 Natalie – first day of 4th grade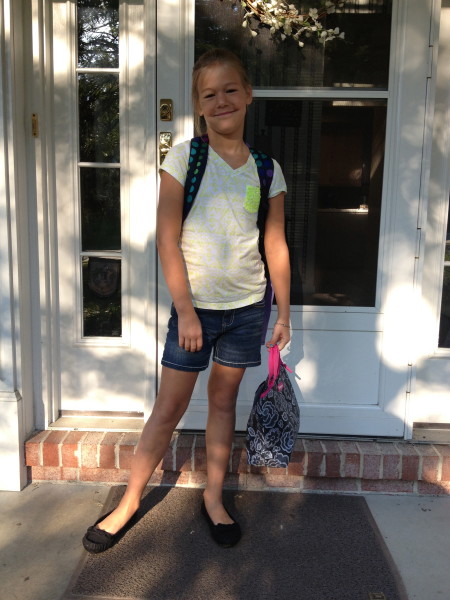 Ainsley – first day of 2nd grade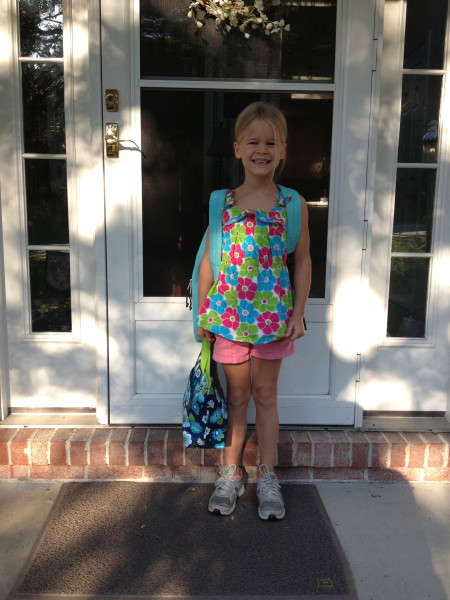 The bus stop gang.