The house has been pretty quiet this week with two of the hobbits at school most the day. This leaves just the boy and I to hang out.
Poor him… it's mostly been catching up on chores, errands and two doctor appointments for him.  Tuesday he had his annual check-up (complete with 2 vaccinations). Wednesday was a cardiology appointment where we talked about how FABULOUS he's doing and scheduling his next routine heart catheterization.
Us waiting to see the cardiologist.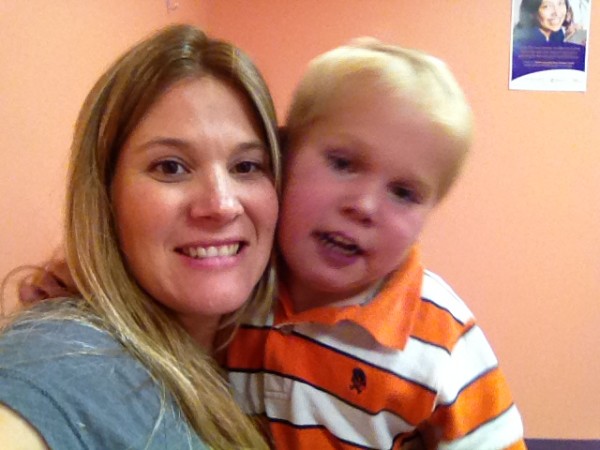 I can tell Ryan's matured so much in the last year. Last fall it was all I could do to get him away from movies. It's all he wanted to do. He had no idea how to play. This week we've done a good job with 1 movie a day and playing or being out and about the rest of the time.
And he loves to help just like his big sister, Natalie. He helped me Thursday morning put dinner in the crockpot.
Adding mushrooms to the roast.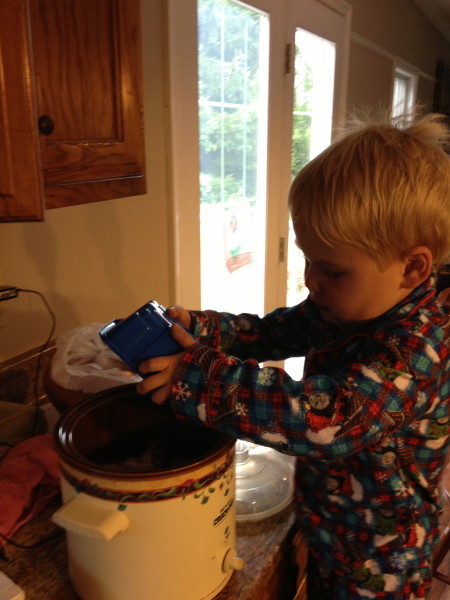 Trying to snap carrots in half. Urgggg!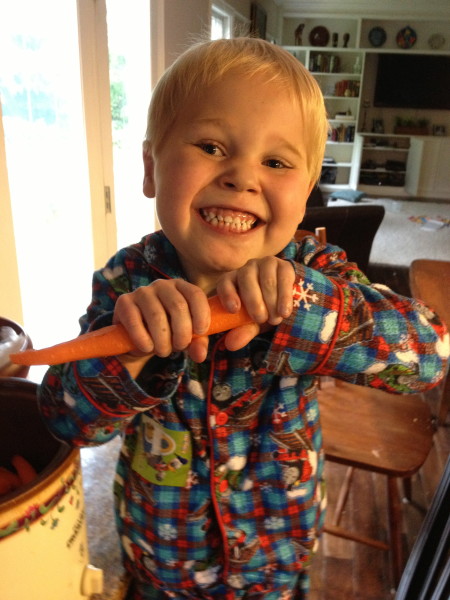 Giving up and eating it instead!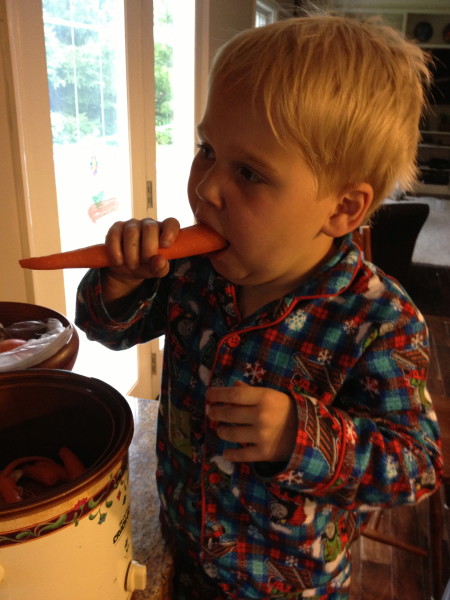 Moving on to helping get laundry out of the dryer. All before 9 a.m.!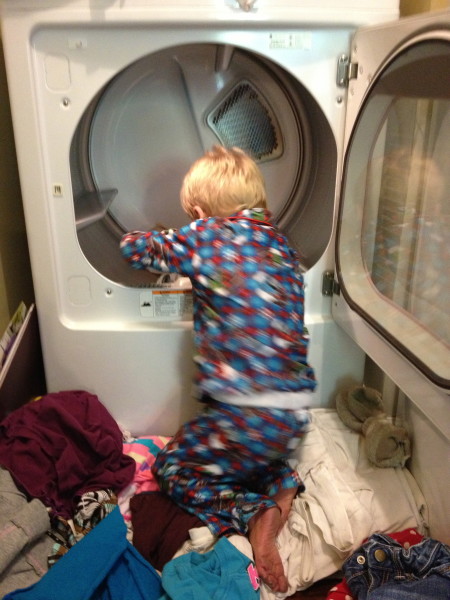 While he loves being with his mom and I love being with him, he's asked me every day if he can go to school with the girls. First he asked if he could go to his school, but I explained his school hasn't started and no one else is there, not even his teacher. Once he understood that nothing was happening without him he switched to wanting to go to school "on the bus with the sisters." I had to explain there was no class for him. He assured me he could be in Natalie or Ainsley's class.
For now, I'll keep him! He starts preschool three days/wk next Wednesday. I'm looking forward to having these quiet days with him until the baby arrives in December.