Saturday afternoon we entered Chubby Cheese into a local hamster race. Let me tell you, there were some crazy BIG hamsters there. I'm quite sure they were small rats but I left the qualifications up to the judges.
Anywho, it was super cute how they ran the races. They had 4 tracks set up and matched hamsters up in groups. From those groups there were more races… if you've ever seen a tournament bracket you know what I'm talking about.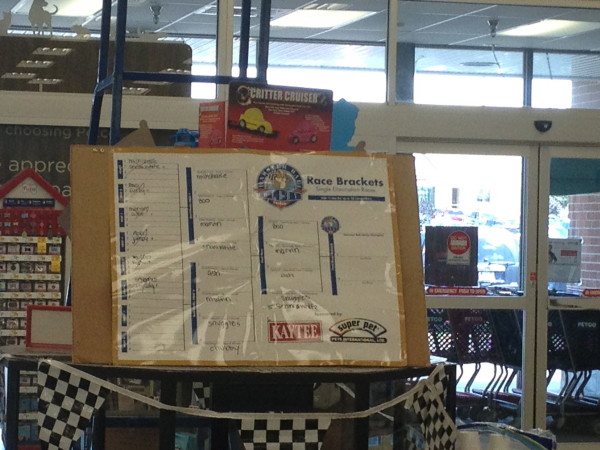 Ainsley didn't want to go up alone so Ryan offered to go and Natalie joined in too.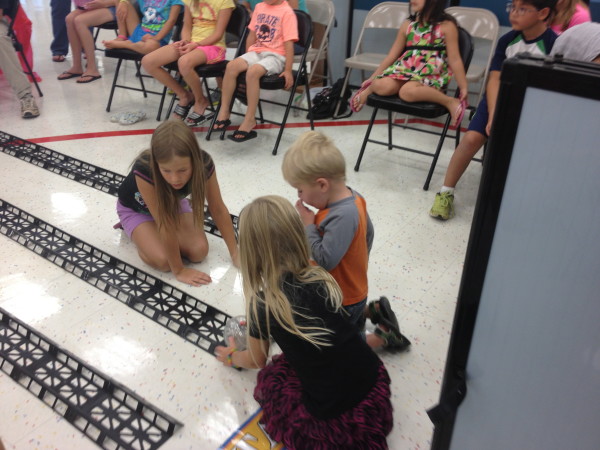 Chubby completely choked on the first race wasting all of Ryan's efforts of cheering for him.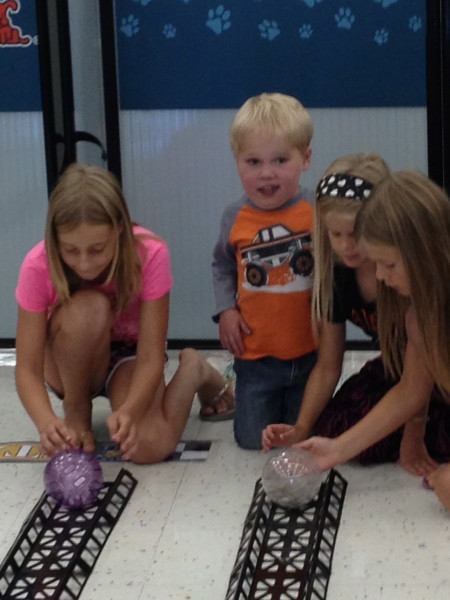 He actually won his second race where he seemed to chase Natalie down the track as she led the way calling for him to come.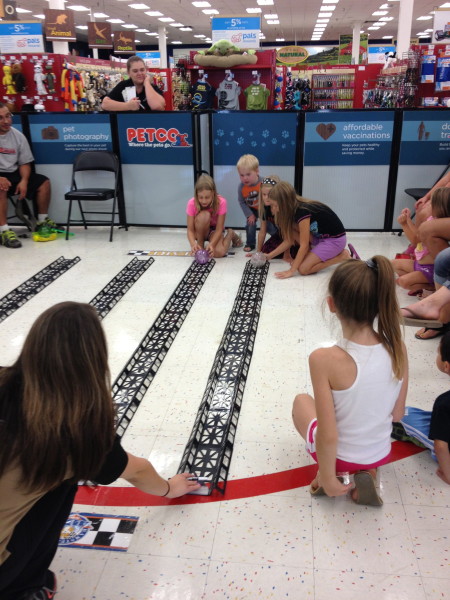 We tried that for his third and fourth race, but he just sat in his ball looking around. I think it was all a bit overstimulating for him. All in all though, it was more fun than I thought it was going to be. The kids really liked it so we'll probably try it out again next year should Chubby make it that long.