I had an amazing weekend this past week… Henry and Natalie are traveling for her 10th birthday (for the record I can't remember what I got for turning double-digits, but I'm pretty sure it was a party as opposed to an entire TRIP!). I thought it'd be fun to take Ainsley (and Ryan and Piper) to Northern Virginia to see her best friend from when we lived there.  Of course, this meant I would see my good friends too.
Cheers really had something right – - it's a great feeling when people know your name. And when I say know, I mean KNOW. It's been really difficult for me to make good friends here in Pittsburgh. I've said it before and I'll say it again – the people here are really friendly, they are just so established already (generations upon generations live here – a testament to how great a place this is to live) and don't have the bandwidth for more relationships. I was the same way in Virginia and that is where I find the people that know me best. I don't have to bring them up to speed on how many kids I have, what their ages are, the trauma we went through with Ryan's diagnosis and birth, and all that….   and it felt so good to spend a weekend with that community of friends.
I spent the weekend with Heather and her kids (her hubby was away too!), playing and drinking tea and going to kids' sports games. Similar to what I'd do at home, just with better weather – ha! Saturday night we kidnapped Bridget and drug her to Nordstrom Rack (I'm pretty sure I almost teared up when I walked in and I'm not even a shopper!) Then we headed to a Mexican restaurant for some grub and margaritas, not in that particular order.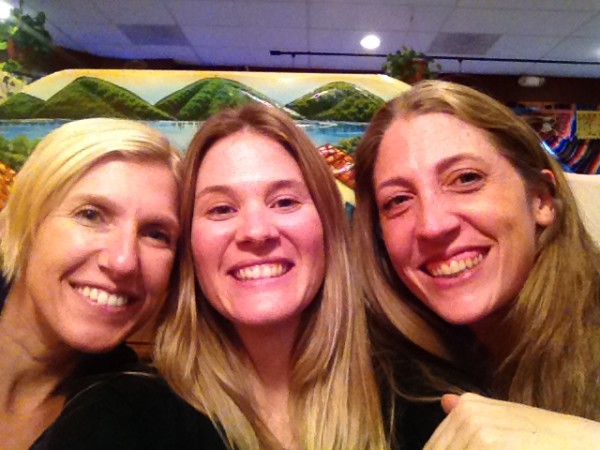 Sunday morning I left to meet Courtney early before my kids were awake. (Thanks, Heather!) We had exactly 1 hour. We spent it talking about REAL things. I could've used a few more hours to catch up on the surface stuff! Love that girl!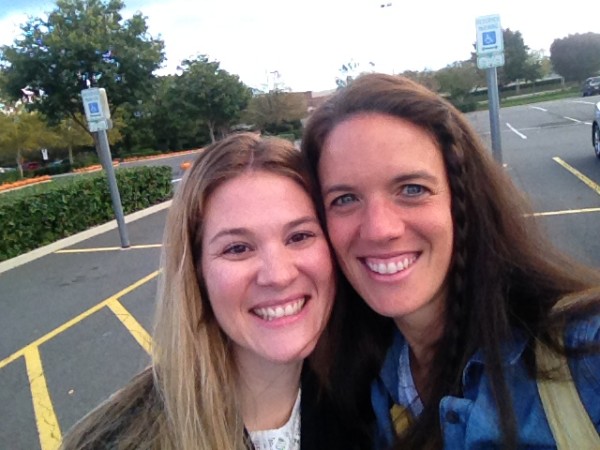 I grabbed the kids from Heather's and headed to church where we attended for 12 years before moving to Pittsburgh. Too many hugs and hellos to count.  And one hug with my friend and mentor, Jaye, who I don't have a picture of. I actually started crying when I was hugging her because I was so overwhelmed with feeling loved… and known.
We finished by having lunch in the park with a group of folks from the same church and caught up with more friends.
I texted Courtney as I was leaving town to say I felt like I'd eaten at a buffet of community and was rolling out of town completely full (next time I'm wearing my sweatpants, it was that filling!)