We got a tree this past weekend – yay!  This by far has been one of my favorite years for shopping and decorating the tree. But first we went to Natalie's choir concert on Friday night at school. I couldn't help but snap a picture of Piper playing with the kids while they waited for the show to start (the performers have to be there early so everyone just stays. If you don't, then you don't get a parking space or a seat).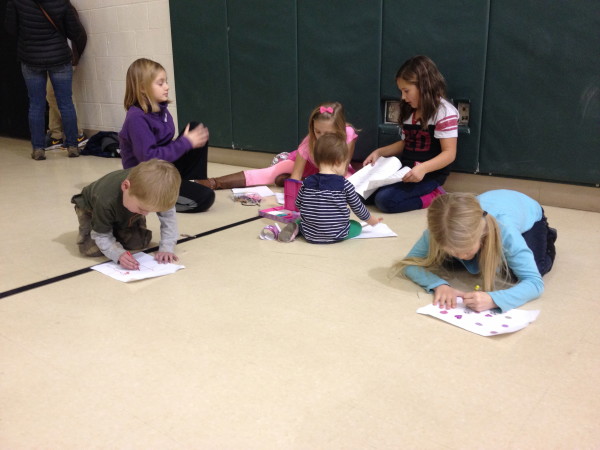 Natalie's up on the top riser on the left hand side… you have about as good a view as we had. This was my seat and I arrived at 6:29. No lie. The performance started at 7.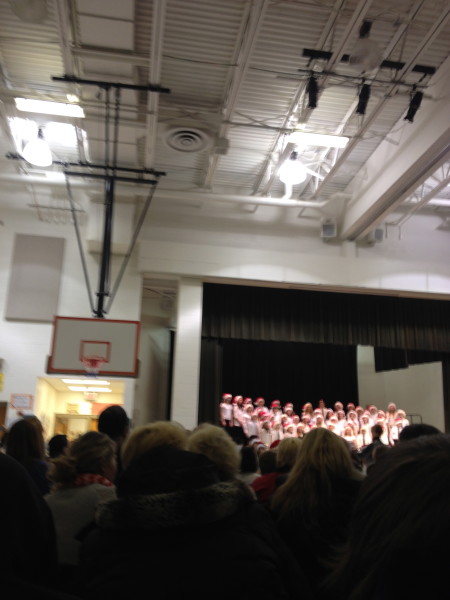 All wasn't lost though. I actually could see her a little better than this picture makes out and she saw us and waved. The choir sounded great!
Saturday the kids and I ran some errands and decided to stop and grab a tree on the way home. We supported a local nursery.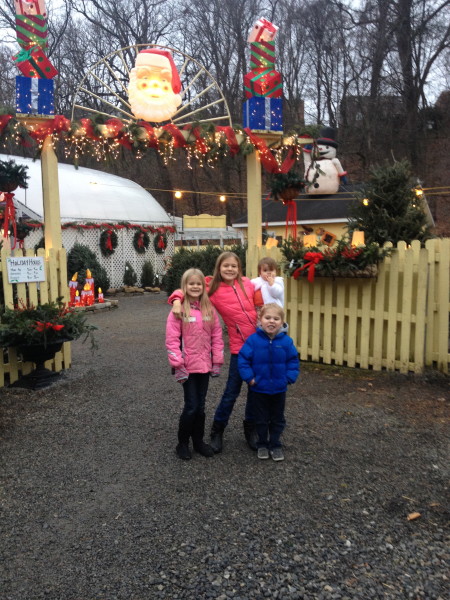 Since Henry was home not feeling well, we were on the lookout for a tree the kids and I could carry on our own.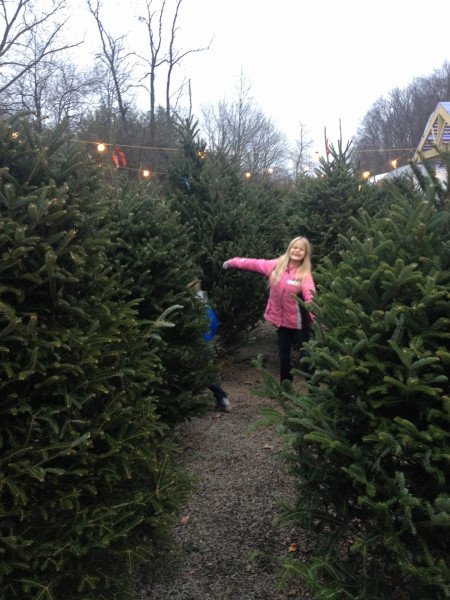 I drank in the moments of them running down the aisles looking for that perfect tree.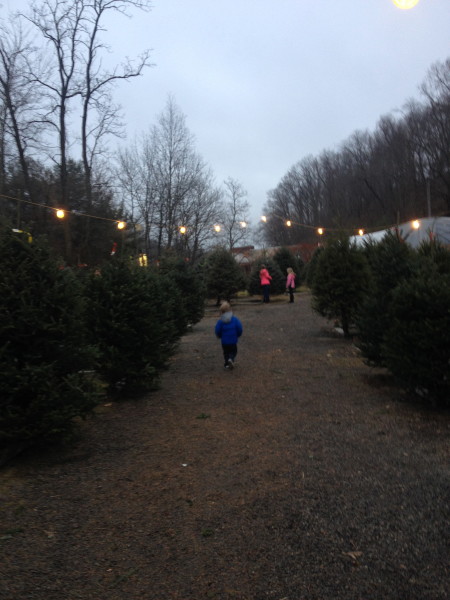 My constant sidekick…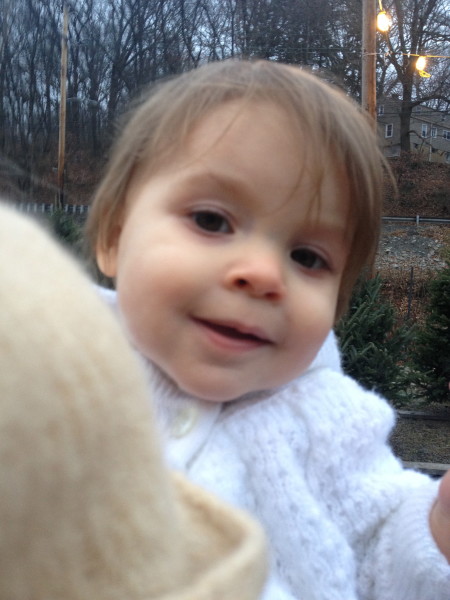 They found the one they loved. We loaded it up (well, really the guys on the lot loaded it up) and took it home.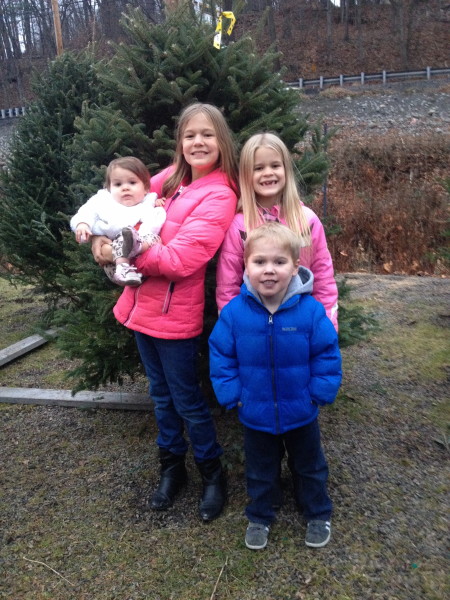 The kids got to decorating right away while I fixed a quick supper.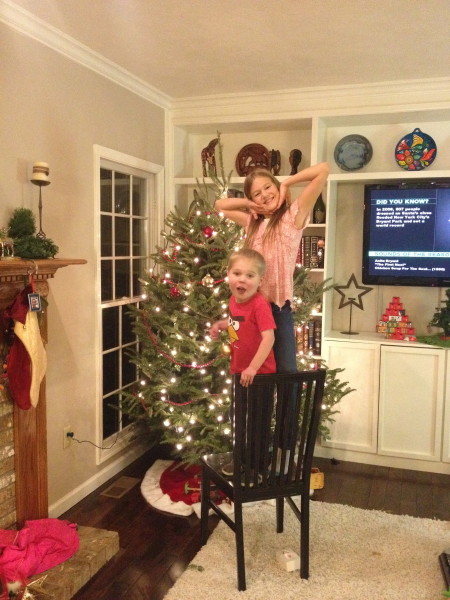 They really made it a team effort.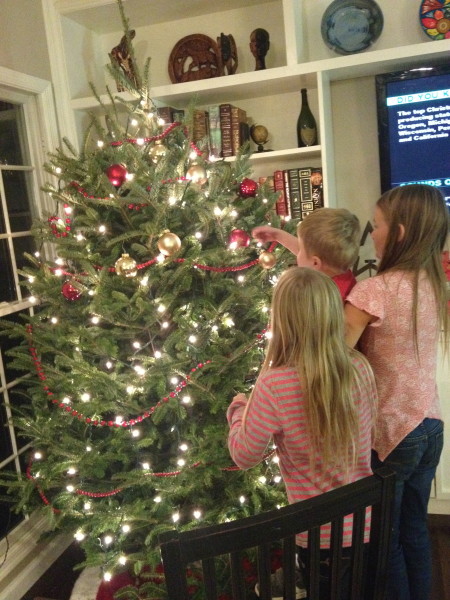 They debated where each ornament should go…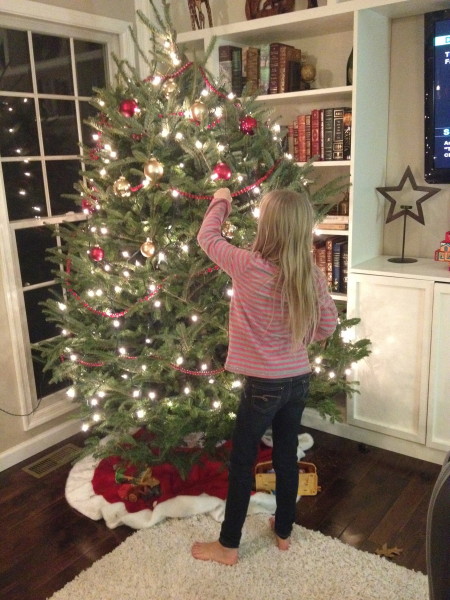 One of his favorites.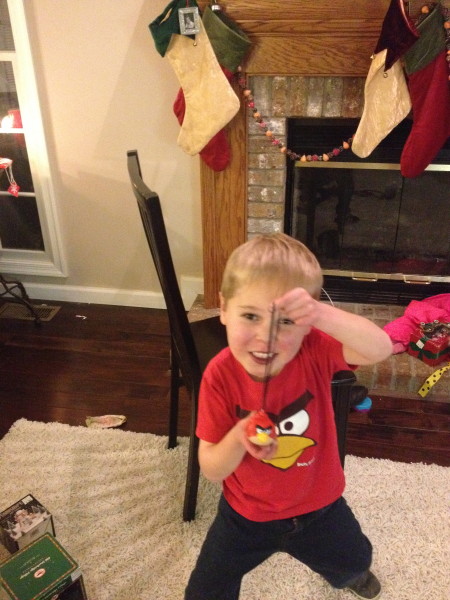 We had Christmas music going on the tv…. Natalie decided to get her groove on.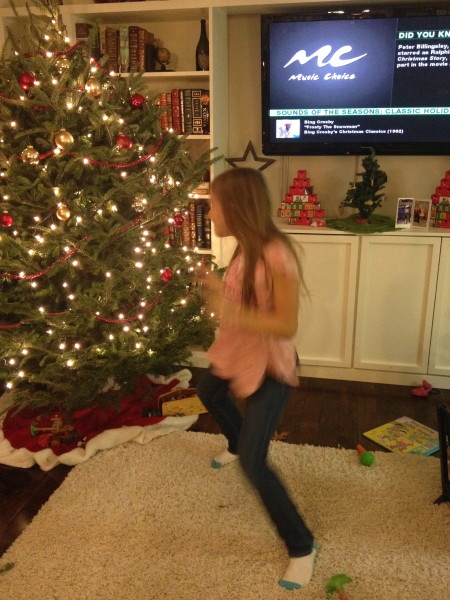 You can see we had a really relaxed and fun time….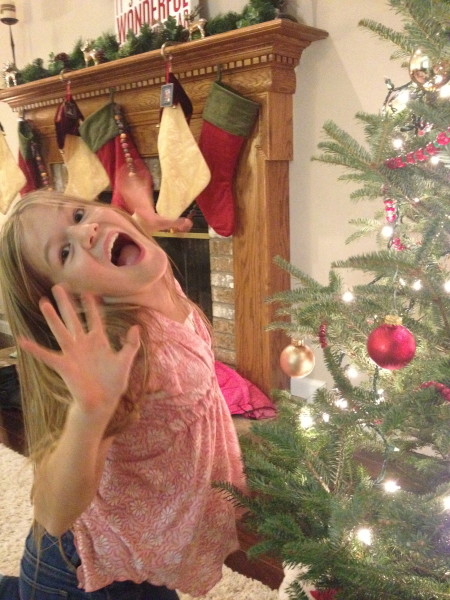 Just right.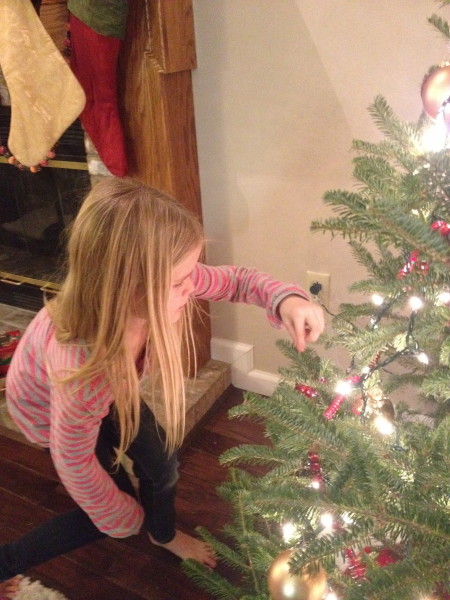 Being a silly 5 year-old boy.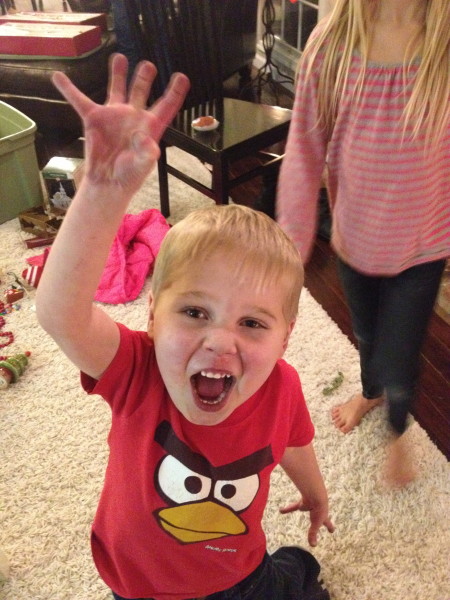 Oh my lands – - can you see our wreck of a family room/kitchen behind the kids? Seriously. We had decorations coming out our ears and then some…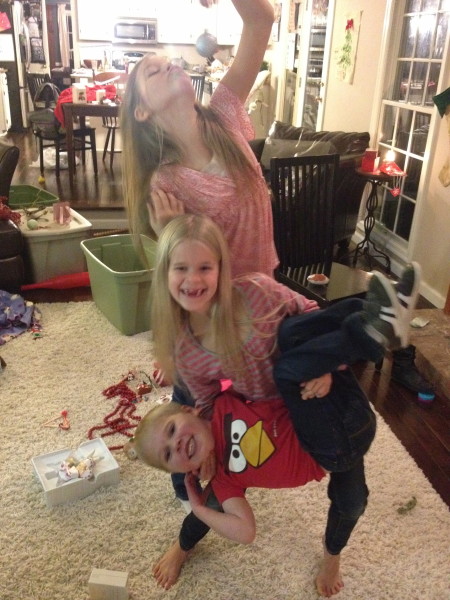 Luckily, the kids got everything where it was supposed to be so we could settle in and watch It's a Wonderful Life. This is the first year the kids really took to the story… Sweet P was in bed already by the time we started, but even Ryan tried to follow along. Really, just a sweet time as a family. I'm enjoying this stage of the kids growing up. Hopefully we have a few good years before Natalie thinks she's too cool for us.