Yes we are home. We came home Saturday afternoon and hit the ground running. Well, I didn't run, but we did have quite the hectic day. Thankfully my mom and sister Johanna were here to help. Even with them and Henry doing housework, childcare and errands, it was a busy day.
Fun fact: henry was out running errands Saturday and while doing a U-turn saw the exact car we've been looking for. He stopped in the dealership and found out they had one just getting ready to go to the lot that was exactly what we wanted. A few hours later I was in the dealership signing the paperwork. What a way to celebrate the coming home of your fourth child!  At least we can all fit in one car now. Shew! (I'll have to remember to take a picture for you guys)
Here's Piper all bundled up to come home.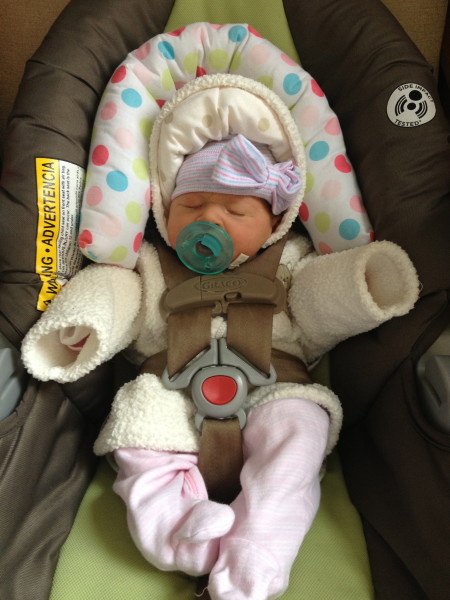 The kids couldn't stop playing with her while we ate lunch. They are still infatuated with her a week into her life.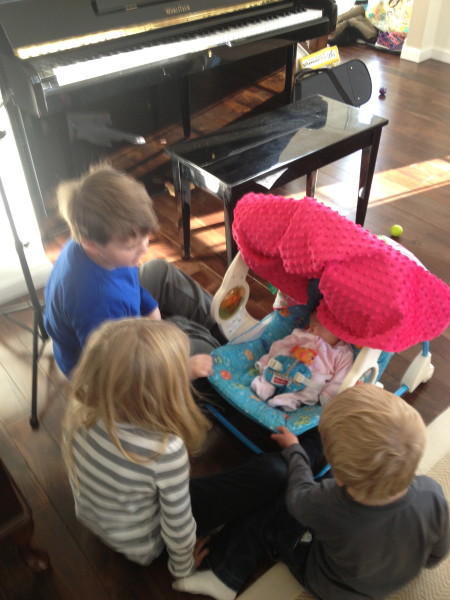 Piper did well the first night only waking for two feedings in the night. She had a little period of fussiness but we were able to settle her within 20 minutes. It was a record first night for me…. the girls both cried several hours their first night home. I remember sitting by Natalie's bassinet going into the fourth hour of crying and thinking, "Can someone just take her back for a few hours so I can sleep?"
Speaking of Natalie, she came down early Sunday morning and read Piper a book. Piper woke at 6:30 for a feeding and I had *so much sleep* that I felt good enough to stay up for the day.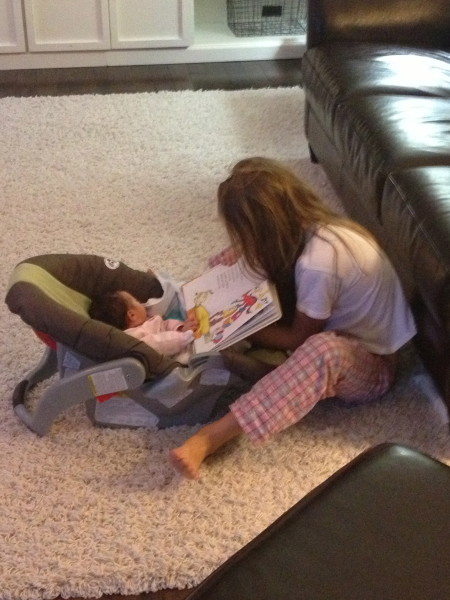 Lying in the bassinet (that really looks like a miniature crib) that my grandmother and mother used for their babies. I wish I had known the history of this crib… I would've used it for all my kids.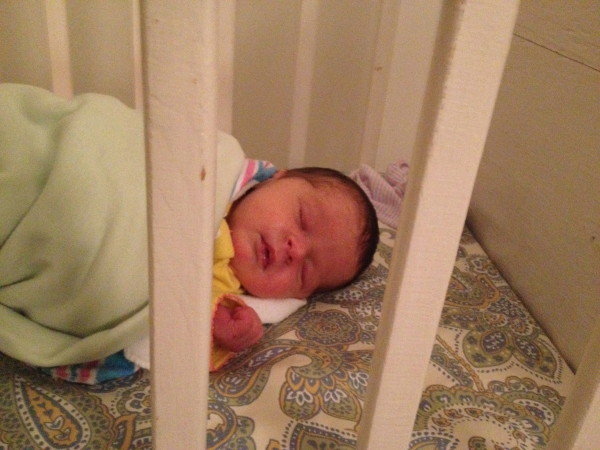 Second night not as good as the first…. in fact, it was a typical first night… we were just a day late. Piper did great the first part of the night but when she woke for her 2:30 am feeding she simply did not want to settle afterward. We were up until 5:30. I sent this picture to Henry the next day with a text that said, "This is what I did for three hours last night. Aren't I funny?"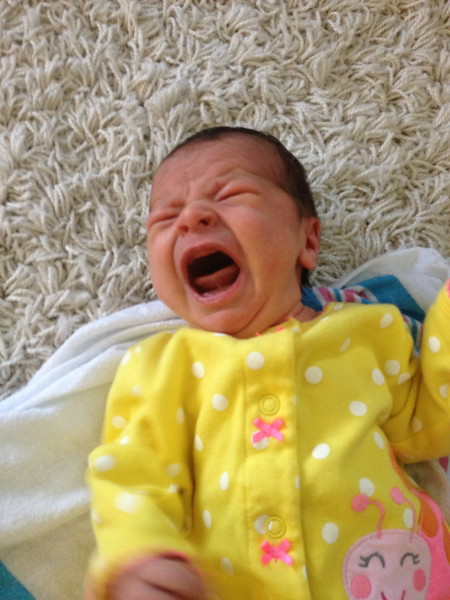 The reality is that she didn't scream the entire time – she really just fussed on and off and wasn't interested in sleeping. She's lucky she's so cute.