I love silhouettes. I remember as a child seeing them in someone's house – I don't even remember whose now – of their children and thinking it was the coolest thing ever to have personalized silhouettes. Your very own shadow framed on the wall like Peter Pan. Whut? So cool.
Flash forward 30 or so years, e-hem, and well, I still think they're pretty neat. So I set about making some of my very own now that I have four – ohmygoshIhave4 – kids.
This project is easier than it seems once you have all your materials, and doesn't take a ton of time.
First – take pictures of your children's profiles and print them in the size you want. I printed 8 x 10s because I wanted to take up a lot of wall space. You may have a smaller space so you might choose 4 x 6 or 5 x 7. It's really up to you. I was able to use a 50% off coupon code at my local Walgreens so I paid about $2 per picture.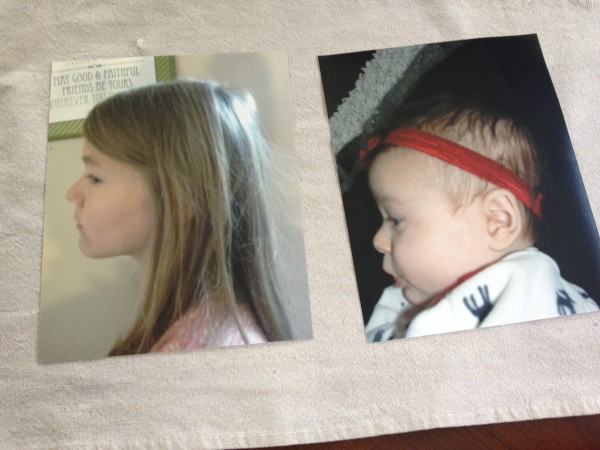 Second – Carefully cut your child's profile away from the rest of the picture.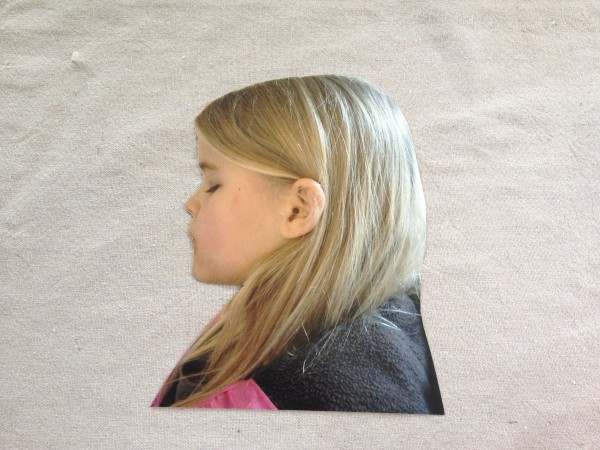 Third – Flip it over and paint it in the color of your choice. I used acrylic paint I had left over from another project. You can probably use whatever paint you have lying around the house. Mine took 2 coats to cover the photo paper watermark.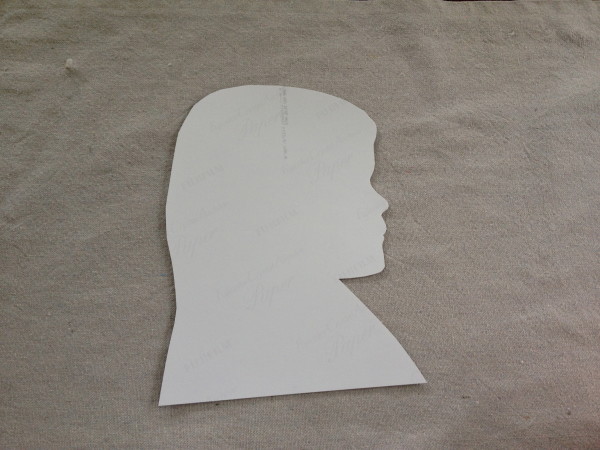 I laid each of mine out in the frames to see if I liked the sizing.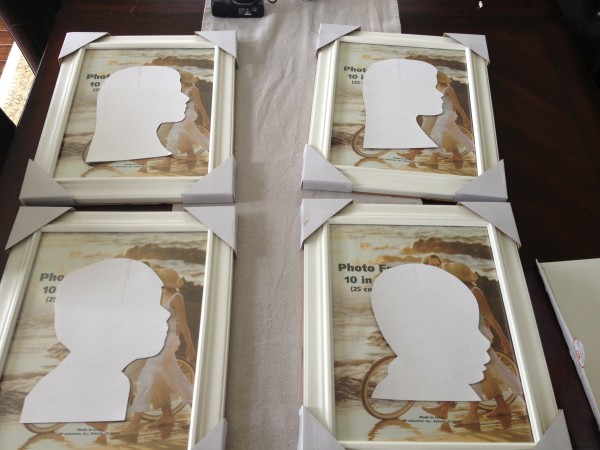 Fourth – Find a decorative paper for the background. Traditionally, silhouettes are black on white/ivory paper. However, I wanted to bring a little color into the space so I found some fun tissue paper at Target. I ironed the paper on the lowest setting to take out most the wrinkles.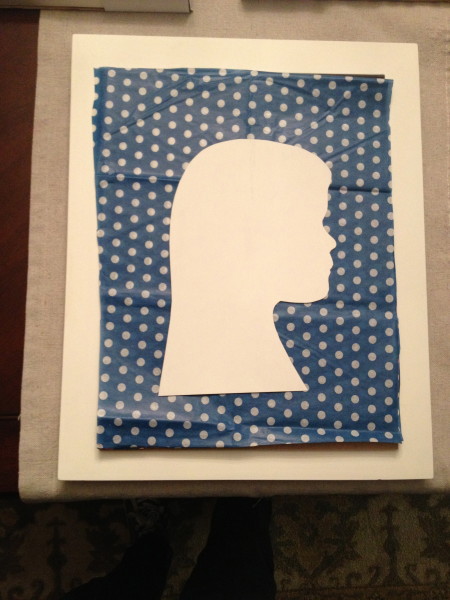 Five – Group and hang your silhouettes.